Let The Adventure Begin!
Visit Your Library and a Museum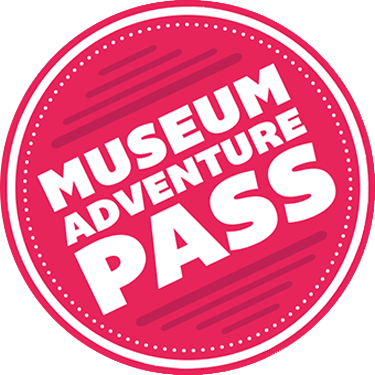 The Museum Adventure Pass program provides free admission to unique cultural destinations throughout the Greater Chicago area to library card holders at over 140 public libraries, including the Aram Public Library.
Here's how it works:
Reserve your passes via phone (262-728-3111) or order online at museumadventure.org Admission offers vary per museum. Passes may accommodate individuals or groups of 2 to 4. If admission is free, another special discount might be available. More info can be found by clicking here.
Passes will be emailed or may be picked up in-person at the library. Passes are available on a first come first served basis.
Bring a driver's license or state ID with you when visiting a museum using an adventure pass, along with the pass itself.