Friends of Aram
FRIENDS OF ARAM LIBRARY TO SELL HOLIDAY-THEMED ORNAMENTS
Through the generosity of Tom and Bonnie McQueen of White Swan Pewter, the Friends of Aram Public Library have the opportunity to bring to you a stunning array of finely-crafted pewter ornaments just in time for the holidays.
Beginning on November 14th, and during the months of November and December while supplies last, these specially made ornaments in ten different and lovely designs will be available for purchase for $10 each during regular library hours at Aram Public Library, 404 E Walworth Avenue in Delavan.
Each ornament comes individually gift-boxed and ready for giving or displaying in your home or on your holiday tree. A Friends' board member will be available on Saturdays from 10 to 12 noon to help with selections. You may also want to take advantage of the library's 'Wrap it Yourself' free program where all supplies are provided beginning the Monday after Thanksgiving.
All proceeds will benefit Aram Public Library. For more information, contact the library at 262-728-3111 or email: friends@aramlibrary.org.
Happy Holidays
Friends of Aram Public Library set-up their annual holiday tree on Wednesday, December 9th. Please stop by and take a peek. The sparkling tree also makes a perfect backdrop along with the Library's fireplace for holiday photos too.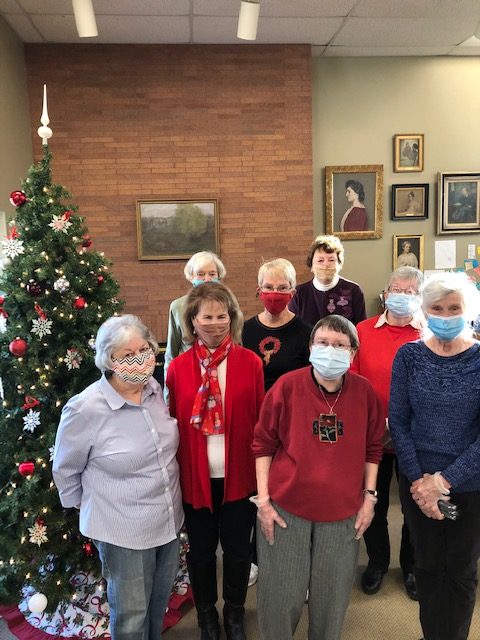 History
The Friends of the Aram Public Library was established in 1987 to promote and assist the library. They remain today an active and vibrant group.
The Friends sponsor programs at Aram Library quarterly, conduct a giant book sale every summer, volunteer to help at a variety of library events, make monthly deliveries to residents of area nursing homes, purchase needed items for the Library that are beyond the library budget, and so much more!
Annual membership costs only $5.00. Fill out this form and drop off or mail to Aram Library.
Support Friends of the Aram Public Library –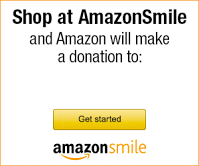 If you are an Amazon shopper, please consider accessing Amazon through the link at the right. AmazonSmile offers the same shopping experience as regular Amazon, but the Friends of Aram Public Library will receive a percentage of your expenditures. This will not cost you anything extra. Please share with all your friends and family.
Thanks for your support!
Governing Board Officers
Terri Yanke, President
Cheryl Noss, Vice President
Elvera Dahl, Secretary
Diane Kunzer, Treasurer
Marian McClellan, Director
Mary Lenz, Director
Shirley Bashaw, Director
Virginia Andersen, Director
Sandi Ballman, Director
Jane Waldkirch, Director