Friends of Aram
The Friends of the Aram Public Library was established in 1987 to promote and assist the library. They remain today an active and vibrant group.
The Friends sponsor programs at Aram Library quarterly, conduct a giant book sale every summer, volunteer to help at a variety of library events, make monthly deliveries to residents of area nursing homes, purchase needed items for the Library that are beyond the library budget, and so much more!
Annual membership costs only $5.00. Fill out this form and drop off or mail to Aram Library.
Support Friends of the Aram Public Library by shopping at AmazonSmile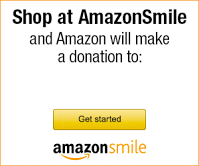 If you are an Amazon shopper, please consider accessing Amazon through the link at the right. AmazonSmile offers the same shopping experience as regular Amazon, but the Friends of Aram Public Library will receive a percentage of your expenditures. This will not cost you anything extra. Please share with all your friends and family.
Thanks for your support!
Governing Board Officers
Terri Yanke, President
Cheryl Noss, Vice President
Elvera Dahl, Secretary
Diane Kunzer, Treasurer
Marian McClellan, Director
Mary Lenz, Director
Shirley Bashaw, Director
Virginia Andersen, Director
Sandi Ballman, Director
Jane Waldkirch, Director
Friends of Aram Library Monthly News & Views
The holiday season is just around the corner!  As you prepare your gift list this year, please consider remembering teachers, hostesses, family and friends with a bag or two of our yummy Spiced Nuts.  Beginning November 9th, these specially decorated, half-pound packages of premium praline pecans will be available for $6 each at the Adult Services Desk, as well as from a Friends' board member each Saturday between the hours of 10 a.m. and noon.  Call ahead and we'll have large orders boxed and ready for you!  It's a unique and tasty way to treat yourself and your family, or to say "Thank you" and "Happy Holidays" to others during this busy time of year!  Last year we sold out, so be sure to stop by and shop early and often!
If you have a question, special request or need additional information, please contact us at: friends@aramlibrary.org.
We are remembering our Veterans this month and wishing you and yours grateful hearts and special blessings throughout this month of thanksgiving!
Hope to see you at the Library!
Gratitude can transform common days into thanksgivings, turn routine jobs into joy, and change ordinary opportunities into blessings.
– William Arthur Ward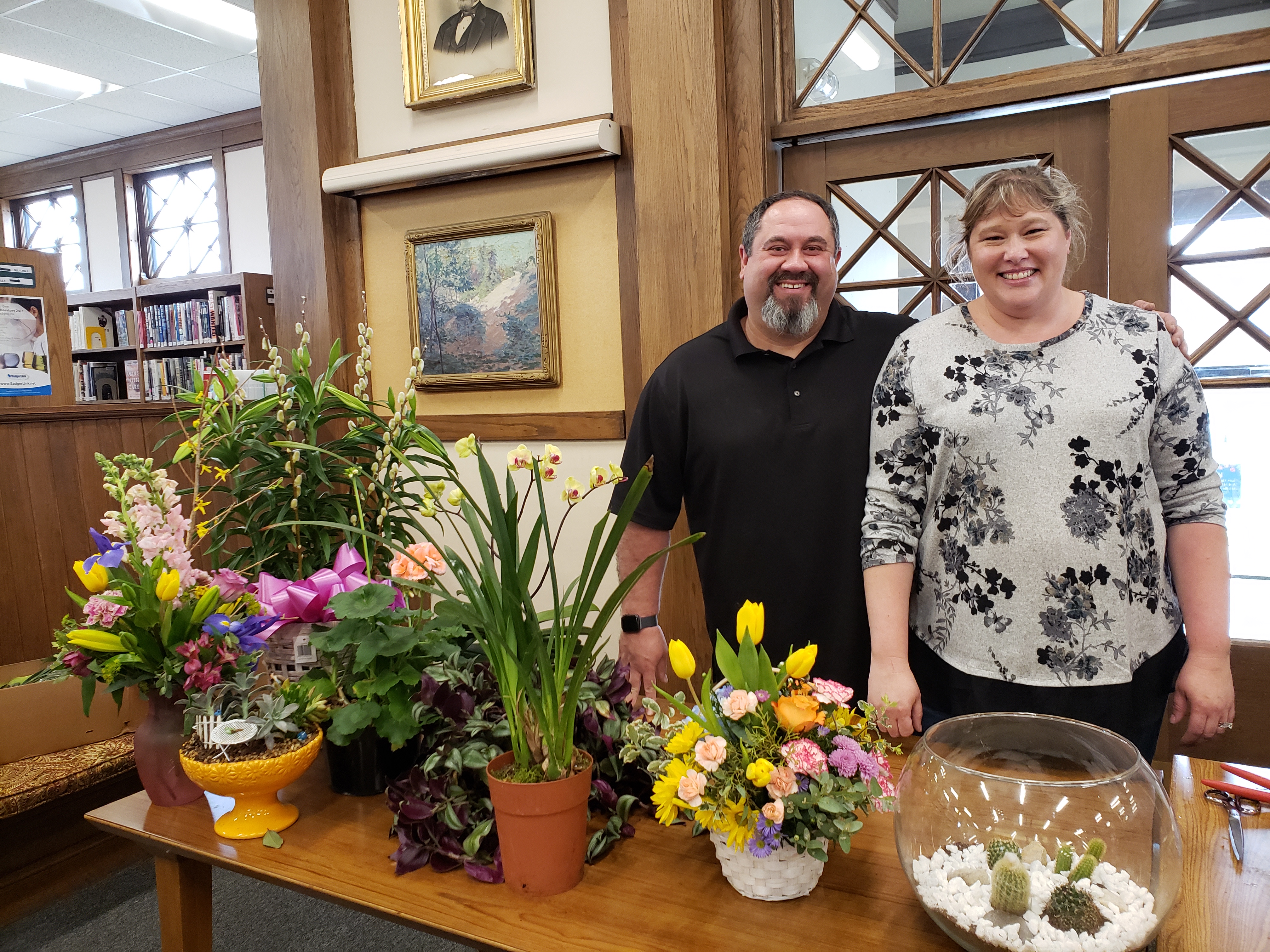 Friends want to thank Kevin and Stacy Hermann from the Delavan Treasure Hut for a great Spring Floral Program on April 11, 2019.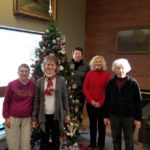 The Friends make our library festive!