Friends of Aram
February 2023
Winter is here! If you're looking for an entertaining book to read, a good
movie to watch or an interesting program to attend, check out Aram Library!
And if the spirit moves you to start your spring cleaning early, remember
that the Friends continue to welcome your gently used books, movies,
music, and games! New donations coming in are added to our perpetual
sale shelves near the parking lot entrance (where you'll find a nice variety of readable treats for your special Valentine) and to our carts near the elevator on the main level!
For young readers, we have a cart of juvenile and teen books downstairs by
the Children's Library. To celebrate Valentine's Day, this month you can
purchase romance paperbacks for $.50 each or 3/$1.00. DVDs are still on
sale for buy 3 at $1.00 each and get one free.
Springtime in March? It may seem so! Friends have invited Brittney
Hesebeck from Delavan's Busy B's Garden Center to tell us about Spring
Container Gardening and offer tips and tricks on how to create the perfect
container gardens and how to maintain them! Mark your calendar for
Thursday, March 16th from 1:30 to 3 p.m. and join us!
As always, if you have questions or need additional information about us,
please e-mail us at friends@aramlibrary.org.
Wishing you sunshine and warmth throughout this month of February and a 'heartfelt' and Happy Valentine's Day! Hope to see you at Aram Library!
May no gift be too small to give nor too simple to receive which is wrapped
in thoughtfulness and tied with love. L. O. Baird
History
The Friends of the Aram Public Library was established in 1987 to promote and assist the library. They remain today an active and vibrant group.
The Friends sponsor programs at Aram Library quarterly, conduct a giant book sale every summer, volunteer to help at a variety of library events, make monthly deliveries to residents of area nursing homes, purchase needed items for the Library that are beyond the library budget, and so much more!
Annual membership costs only $5.00. Fill out this form and drop off or mail to Aram Library.
Support Friends of the Aram Public Library –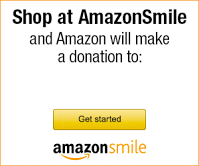 If you are an Amazon shopper, please consider accessing Amazon through the link at the right. AmazonSmile offers the same shopping experience as regular Amazon, but the Friends of Aram Public Library will receive a percentage of your expenditures. This will not cost you anything extra. Please share with all your friends and family.
Thanks for your support!
Governing Board Officers
Terri Yanke, President
Cheryl Noss, Vice President & Secretary
Elvera Dahl, Director
Diane Kunzer, Treasurer
Marian McClellan, Director
Mary Lenz, Director
Shirley Bashaw, Director
Virginia Andersen, Director
Sandi Ballman, Director
Jane Waldkirch, Director