Upcoming Events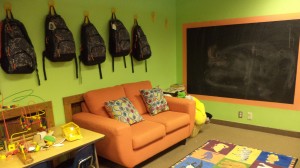 1000 Books Before Kindergarten
This program aims to ensure that all children entering kindergarten have acquired necessary learning and literacy skills through exposure to books and a language-rich early childhood experience.  This program is open-ended, so you can read at your own pace, year-round!  Stop by the Children's Desk for more information or to sign up!
Baby to Three, Come Wiggle with Me – Mondays from 10 to 10:30 a.m.
Words and wiggles go together like peanut butter and jelly in this special story time/open play/dance party for babies, toddlers, and their grown-ups!  Enjoy music, movement, stories, and playtime, and get to know other families with young children.  Read, dance, repeat!
LEGO Club -Monday from 1 pm to 3 p.m.
Invite all your friends to come and build with you.  Give your creation a name, then see it displayed in the Children's Library.
Knit and Crochet Club – July 3, 10, 19, 26 at 6 p.m.
For all ages and experience levels, Knit and Crochet Club meets at 6 p.m. on the scheduled dates.  Bring your own project to work on, share your expertise, and learn from others. Beginners welcome.
The library will be closed: Tuesday, July 4
Storytime with Ms. Denise – Wednesdays at 10 a.m.
Put a spring in your step with stories, songs, and fun with Ms. Denise!

July 5                 Open Play with Ms. Denise
July 12               Open Play with Ms. Denise
July 19               Butterflies and Caterpillars
July 26              It's Summer!
Brain Boosters – Thursdays from 10:30 a.m. to 12 p.m.
Brain Boosters is a hands-on, interactive environment where caregivers help children develop early reading, writing, math, and science skills through open-ended play.  Various crafts, games, and exploratory/sensory activities will be provided each week.  This is a drop-in program and is designed for patrons of all abilities. 
Tail Waggin' Tutors – Saturday, July 1 from 10 to 11 a.m.
Registration is required.
Our cuddly Tail Waggin' Tutor is coming back for more stories!  Sign up to read to a trained therapy dog the first Saturday of every month.  Stop by the Children's Desk or call to reserve your spot…and your snuggles!
Ben's Bubble Show: Art, Science, and a Touch of Magic – Tuesday, July 11 at 1:30 p.m.
Using his bare hands and a few simple tools Ben Jimenez makes humorous, beautiful and mind boggling soap bubble structures. He also creates giant bubbles and puts people inside them. Good clean fun for people of all ages!  Find him on Facebook or check out http://web.bensbubbleshow.biz/ for more information!  The Storywagon series is presented by Lakeshores Library System.
Carting K-9s – Wednesday, July 12 at 1:30 p.m. Carting K-9s will be rescheduled due to weather!
The ever-popular Carting K-9s are coming back!  Carting is a dog sport or activity in which a dog (usually a large breed, though any dog can do carting, regardless of breed or size) pulls a dogcart filled with supplies.  Sometimes, they even pull people!  And this event just happens to be one of those "sometimes."  Join APL and the Carting K-9s for a super fun event where these talented pups will give you a ride in their dogcart.  That's right, YOU!  How neat is that?!
Pajama Read Along – Wednesday, July 12 at 6 p.m.
Grab your fuzzy slippers and head on down to the library for our newest monthly offering: Pajama Read Along with Ms. Denise!  We'll start with a story and a light meal; afterwards, families will have a chance to cuddle one-on-one with each other and read to their heart's content.  This program is open to everyone and will happen regularly the second Wednesday of every month.
Late Night at the Library – Friday, July 14 from 5 p.m. to 9 p.m.
Tweens and teens ages 9 -18 are welcome!  How will you take advantage of a tweens and teens only night at the library?  Maybe you'll check out books, use our computers, hang out with friends, play games, watch movies, or make some cool crafts!  We'll have snacks and beverages available through the program, but be sure to eat dinner before you come.  Late Night at the Library is open to anyone between the ages of 9 through 18 who have provided the library with the required permission slip.  This must be presented to Ms. Katherine at Aram Public Library on or before the date of the first Late Night at the Library your child chooses to attend.  Please note: this permission slip is good for any and/or all of the Late Night at the Library events throughout the summer. There will be one each month.
Dual Language Story Time – Saturday, July 15 at 10 a.m.
Plan to join Ms. Helen for stories, rhymes, and songs in both English and Spanish, as well as occasional activities and crafts embracing cultural diversity.  This program is open to everyone and will happen regularly on the third Saturday of every month. ¡Únase a todos nosotros!
KidsPlay: Fitting in Fitness – Tuesday, July 18 at 1:30 p.m.
Join our two fitness experts from Kidsplay as they give you a completely unique and hilarious look into their world of health and fitness. Healthy living has never been this much fun! This family friendly, highly interactive show is sure to delight audience members of all ages. Your abs are sure to get a workout just from the fits of laughter!  The Storywagon series is presented by Lakeshores Library System.
Can You Dig It? DIY Gardening Fun! – Wednesday, July 19 at 1:30 p.m.
Come on down to the library for some green thumb fun!  We'll have an assortment of gardening goodies to make, ranging from décor to seed bombs and more!
Craft-er-noon – Thursday, July 20 at 1:30 p.m.
What will you create if you have ridiculous amounts of craft supplies at your disposal?  There's only one way to find out…
Sunshine & Stories with Barrett Memorial Library in Williams Bay –
Friday, July 21 at 3 p.m. at Community Park in the Town of Delavan
Summer fun is a walk in the park when you join Ms. Katherine and Ms. Emily for Sunshine & Stories, another super awesome collaboration between Aram Public Library and Barrett Memorial Library.  We'll meet in Community Park in the Town of Delavan on the third Friday of every month this summer for stories, snacks, and silliness!  The park has shelters available, so rain or shine, come on by for a fun time!
Playhouse Building Party – Tuesday, July 25 at 1:30 p.m.
Let's build, build, build!  We'll provide boxes, tape, and more… you provide the creativity!
Family Exercise Walk – Wednesday, July 26 ALL DAY!
Get outside and get active!  Stop by the library any time today to pick up your map, some water, and head on out!  The course will take you on a lovely walk through one of Delavan's beautiful parks; along the way, you'll find signs featuring simple, fun exercises for you and your family to try!
Fort Night – Friday, July 28 from 5:30 to 7:30 p.m.
After-hours at the library + blanket forts + snacks?  YES, PLEASE!  Join Ms. Katherine at the library for a story, some snacks, and the chance to build your very own blanket & pillow fort here in the library!  Then, have some one-on-one cuddle time reading in your forts with your family.  Light snacks will be provided.  Please bring your own blankets and pillows!  Registration is NOT required; however, given that the event is after the library is closed, doors will remain open only from 5:30pm – 6pm, so be sure to arrive within that time frame!
Free Lunches for Anyone 18 and Under
The Summer Food Service Program will take place on the following Tuesdays under the tent behind the parking lot: June 13, June 20, June 27, July 11, and July 18.  ANYONE under the age 18 is welcome to stop by for something to eat.  Meals will be served from 12 p.m. to 1 p.m. and will be followed by a free program for children.
BookMyne available for your devices – Download today!
Need access to your library catalog on the go? Add SirsiDynix's BookMyne app, available both on Google Play and the Apple App Store. You can check availability of items by typing the title or scanning an item UPC, place holds, view best seller lists, manage your library account, and more.
Interpreters are available for all programs upon request. Please notify the library at least 3 days in advance of the program date.
Resources
Homework Help!
BadgerLink provides an amazing variety of quality resources! (Please note, BadgerLink may require a library card to allow for full access.)
Click the links below to check out all the information available—for free!
Music and More
Bet You Didn't Know About This Resource…
Did you know that you have access to royalty free music, audio themes, and sound effects? It's true! Soundszabound offers the only royalty free music library which meets all the licensing and technology requirements needed for education! The music library ensures copyright safety and is ideal for grades K-12 and universities. Imagine what you could create with access to an entire library of amazing sound! Podcasts, PowerPoint, videos, news shoes, presentations, web design…and that's just the tip of the iceberg! How cool is that?!
Other Fun Resources!
NoveList K-8 provides users with book recommendations, read-alikes, discussion guides, reading lists, and more!
(NoveList K-8 is provided by BadgerLink. A library card may be needed to access this resource.)
ABCmouse.com for Libraries
The award-winning ABCmouse.com curriculum is designed to help young children (ages 2-6+) build a strong foundation for future academic success.  ABCmouse.com is 100% educational, with 3,500+ learning activities across all major subject areas: reading, math, science, social studies, art, and music.  Best of all, kids LOVE it.  And it's free to use at the library!  From Age of Learning, Inc. (Please note, ABCmouse.com is available for free through the library provided the patron is either using a library computer or the library's provided WiFi.)
Resources for Parents
Do you know someone who's pregnant or recently had a baby? Maybe that someone is you?
Sign up for a Welcome Baby Bag! It's simple, it's free…and it's filled with all sorts of goodies for the new baby and their family: books, bookmarks and stickers, early literacy information…and more!
Stop by or call (262) 728-3111, x117 for more information.
Ready to sign up? Stop by the Children's Desk! (Please note, each bag is customized for the family, so it'll be a few days after the form has been submitted for the bag to be ready for pick up.)
Growing Wisconsin Readers is a statewide initiative rooted in public libraries that aims to support Wisconsin caregivers of young children with information about early literacy so they can prepare children for learning at school and beyond.
For information about your child's development and what to do if you have a concern, www.actearly.wisc.edu is an excellent resource.  Not only will they provide information about resources available to you locally, but you can also learn more about your child's developmental milestones.  If you have any concerns about your child—developmentally or otherwise—be sure to talk with your child's doctor.
If you're pregnant or have a baby under one year, you can sign up to receive free text messages on prenatal care, infant care, and more through text4baby, a free service offered by the National Healthy Mothers, Healthy Babies Coalition and the FDA Office of Women's Health.  For more information and free resources, visit the following websites: