Cooking demo!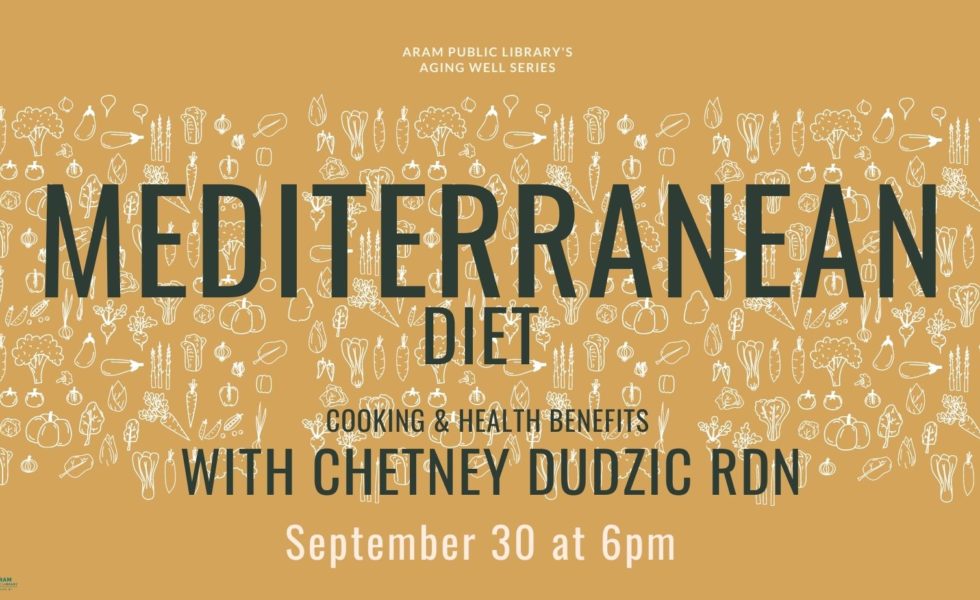 Join Chetney Dudzic RDN, CD Registered Dietitian Nutritionist at the Aram Public Library for an interactive cooking lesson focusing on the Mediterranean Diet.
With more than five decades of research behind the health benefits of the Mediterranean diet, learn ways to incorporate this way of eating into our Midwestern lifestyles. Taste an Orzo salad with flavorful olive oil dressing and take new recipes to try at home.
This is a free event held at Aram Public Library on the main floor, all ages welcome. No registration necessary.