garden 101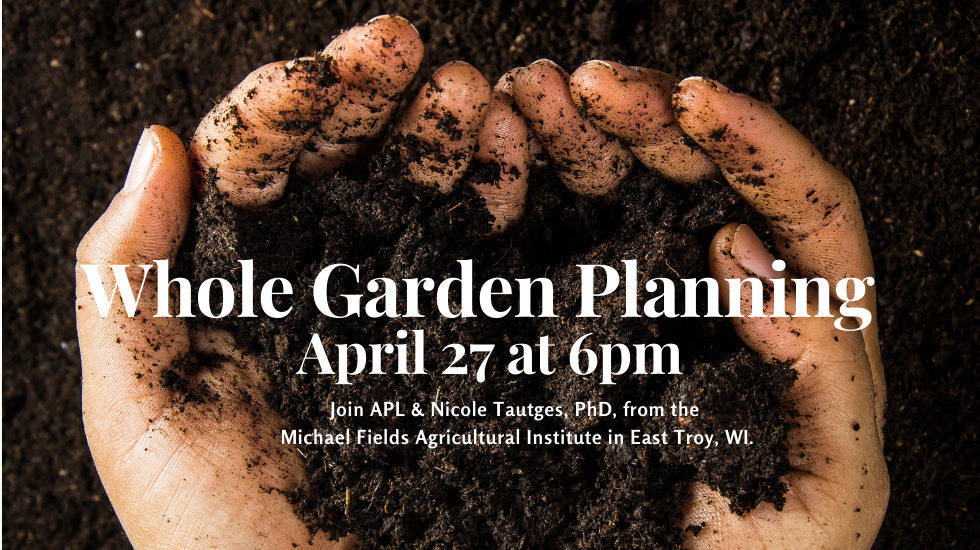 Join Aram Public Library with Nicole Tautges, PhD from the Michael Fields Agricultural Institute in East Troy, WI on Tuesday, April 27th at 6 p.m. via Zoom. Please Register.
Nicole is an Agroecologist who will share information on how to start seeds, how to lay out your garden and landscape, and how to think about rotating year on year, with several goals in mind, including optimizing plant health, pest and disease mitigation, and providing habitat for beneficial organisms.
Michael Field's work affects the state, the country, and beyond. Their goal is to reach out to all types of farmers whether they consider themselves conventional, organic, or biodynamic.