Wednesdays beginning 9/23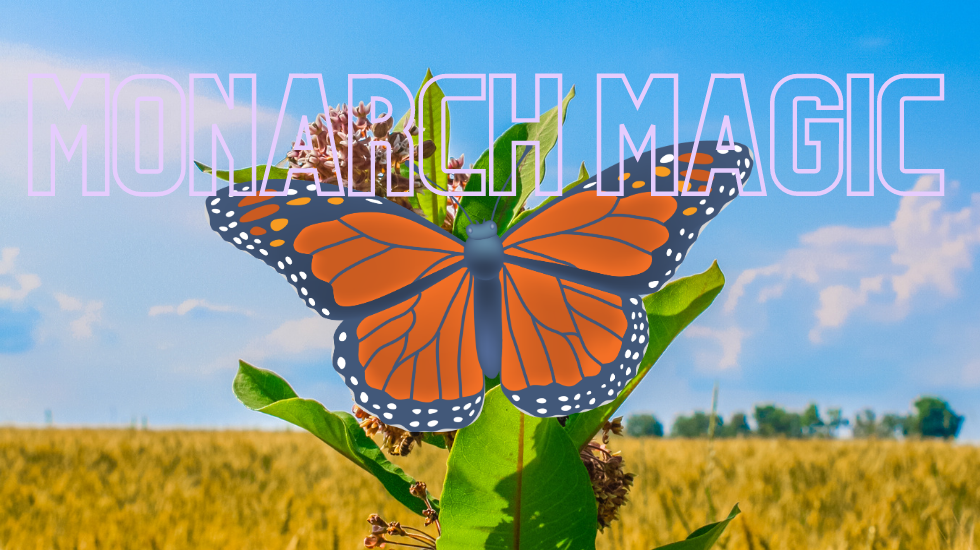 Join amateur monarch butterfly enthusiast, Theresa DeWitt as she shares her journey of discovery with the magical Monarch butterfly. Artist by training and storytelling ukulele player by profession, Theresa DeWitt is a "crazy cat(erpillar) lady"…just ask her kids and husband. No registration required.
Via Facebook
6 p.m. central
Session 1: How I developed an Interest in Butterflies
Wednesday, September 23
Theresa's monarch journey began with hatching ducklings at her job at a public library. The ducklings led her to monarch butterflies and here she is sharing what she has learned about the monarch's life cycle, migration, and threats to the monarch population.
Session 2: From Egg to Adult, A Butterfly's Journey
Wednesday, September 30
Join Theresa in a fun, fact-filled Show & Tell … she will share photos of her Monarch set up including captivating close-up caterpillar/butterfly photos interspersed with the not-so lovely reality of Monarch life.
Session 3: How You Can Help the Mighty Monarch
Wednesday, October 7
Theresa will share images of her fledgling pollinator garden, discuss small changes that make a big impact in your yard – creating and building a prairie bit by bit; replacing traditional plantings with native plantings, and sharing insights concerning the entire ecosystem just one milkweed plant creates.