Wednesday, June 16 @ 1:30pm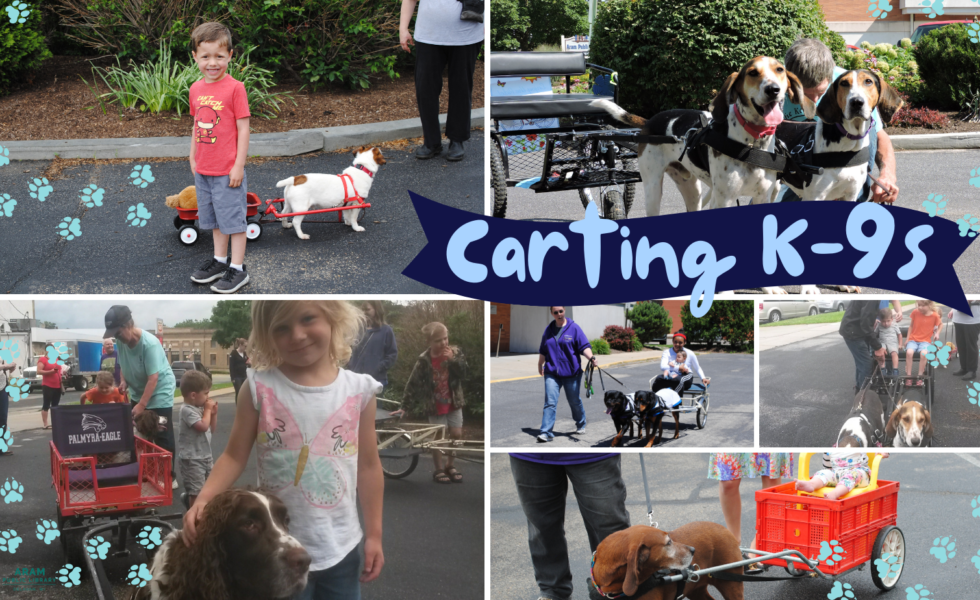 The ever-popular Carting K-9s are coming back!
Carting is a dog sport or activity in which a dog (usually a large breed, though any breed or size dog can do carting)pulls a dogcart filled with supplies. Sometimes, they even pull people! And this event just happens to be one of those "sometimes." Join APL and the Carting K-9s for a super fun event wherethese talented pups will give you a ride in their dogcart. That's right, YOU! How neat is that?!
Hand sanitizer and disinfecting wipes will be available for use between riders.
As with all in-person programming at APL, participants are asked to follow local guidelines for slowing the spread of germs including staying
6' apart from others outside of your household and regularly washing hands. Masks are required in the Library.