Wednesday, July 28th @ 1:30pm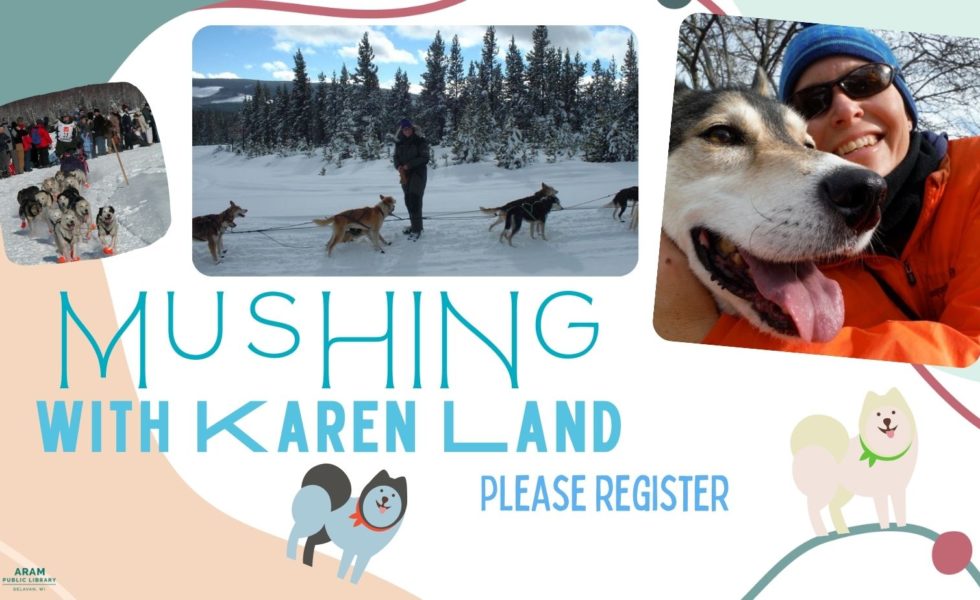 The sport of dog mushing is a dance across some of the most remote wilderness on Earth. Everything in mushing is totally about the dogs. Patience, adaptability, compassion, courage, honesty, initiative, loyalty, optimism, perseverance, trust, and respect—these traits allow a musher and his/her team to keep moving forward.
Join Karen Land on Zoom as she shares her experiences gained from years participating in the sport of dog mushing. You'll even have a chance to virtually meet some of her pups, Noggin and Chloe!
Please register: http://bit.ly/aplregister