Virtual Graphic Novel Book Club! CANCELLED INDEFINITELY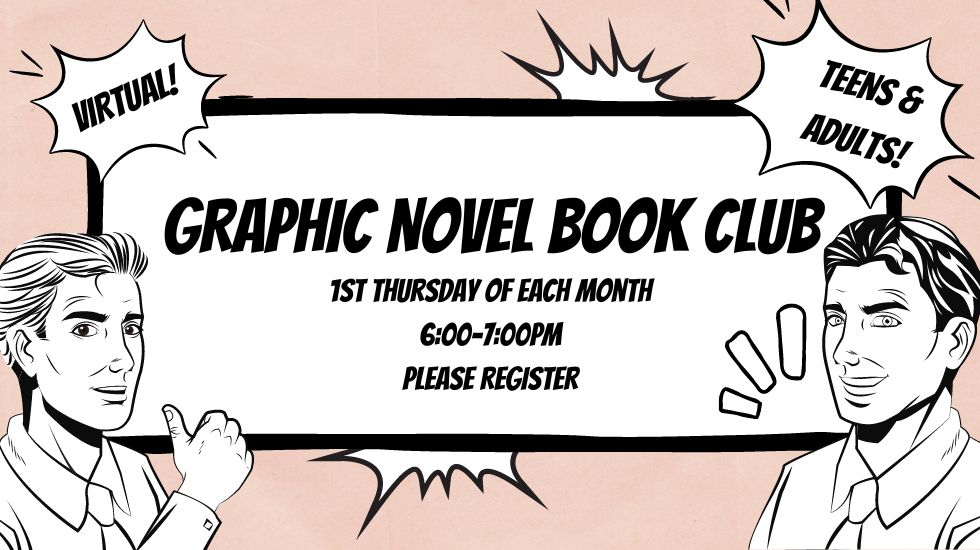 The first Thursday of each month, starting January 5th, 2023
6pm – 7pm
Let's talk graphic novels! Each month, we'll choose a different title to discuss/geek out over/whatever!
We'll be meeting via Zoom, so please register to receive your invite! http://bit.ly/aplregister
Please stop by the Adult Desk or call (262) 728-3111, x117 if you'd like a copy of the book held for you.