Thursday, March 4th @ 7pm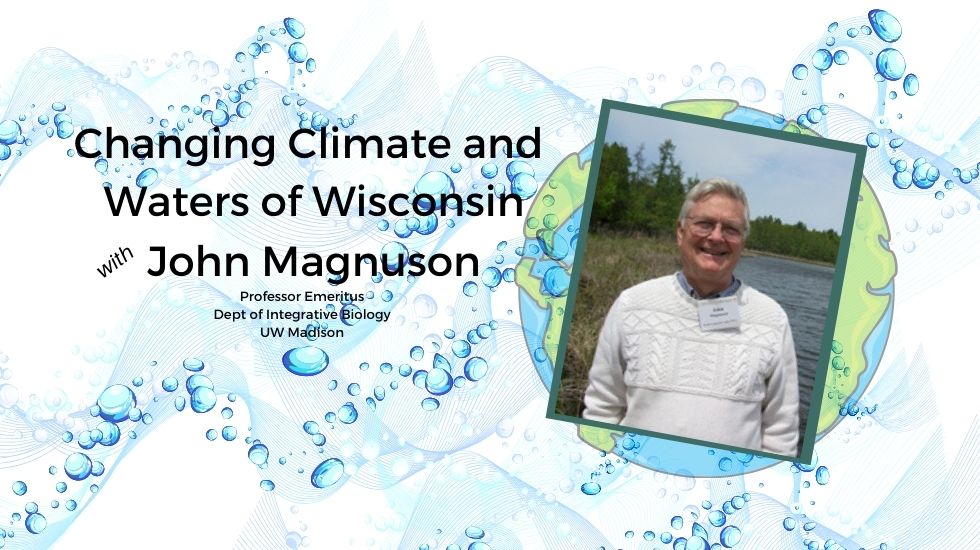 Changing Climate and Waters of Wisconsin
Please register for this Zoom event.
Join UW Madison's Professor Emeritus John Magnuson as he shares the changing climate of Wisconsin.
Impacts of climate change are affecting Wisconsin lakes, streams, and wetlands through the warming climate and increases in precipitation and extreme rain events. These changes result in declines in ice cover (an early minor canary), flooding by surface and ground waters (major direct effects on us), and habitat for fishes and other aquatic organisms.
John J. Magnuson is an aquatic ecologist and limnologist with a special interest in fish and fisheries ecology.