Tuesday, June 15th @ 1:30 via Zoom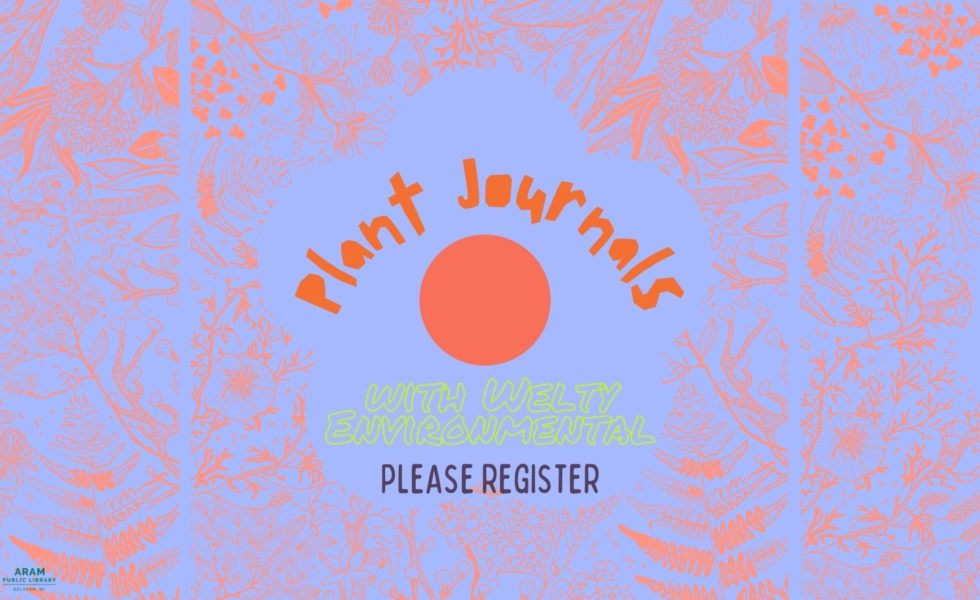 Budding naturalists will expand their plant identification skills by creating their own pressed plant journal.

Join Aram Public Library and the Welty Environmental Centeron Zoom to learn how to both press and hammer plants!
Please register: http://bit.ly/aplregister
Want to follow along? Here's what you'll need!
Journal List
white paper (printer paper is fine, acid free only if you want to avoid yellowing and possibly plant decomposition over time)
cardboard sheets cut slightly larger than paper sheets
pencil
business card sized rectangle for template tracing
Elmer's glue or tape (again, acid free alternatives are an option)
paint brush
yarn or string
scissors
specimen collection bag
Plant Hammering
hammer
packing tape
iron
white cloth scraps (old t-shirt or curtain)