moving to Zoom Tuesday, Feb. 16th @ 7 p.m.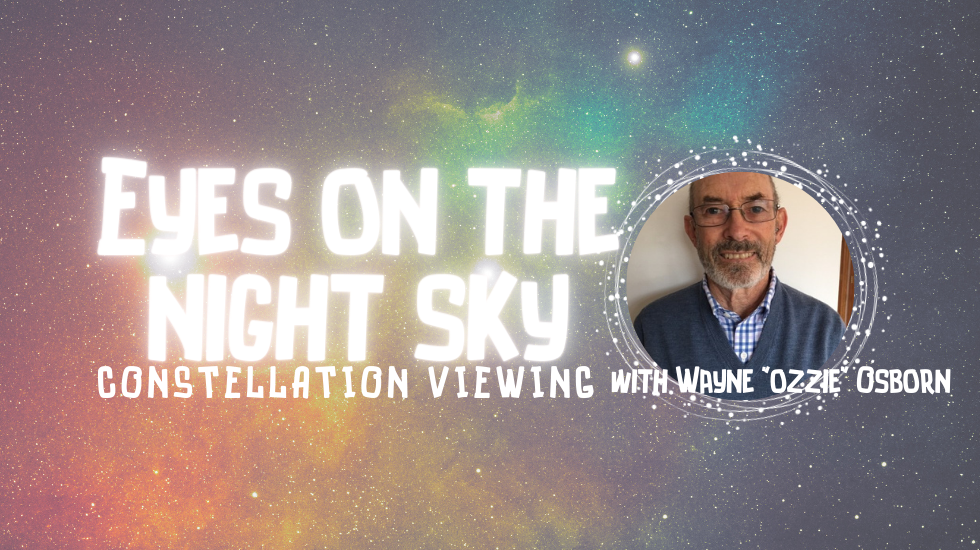 Eyes on the Night Sky – Pluto: Planet or Not?
Pluto is discovered in February 1930. In Pluto's honor, join Wayne "Ozzie" Osborn as he takes us through a journey of the planet's discovery and its reclassification.
Ozzie, a native of California, developed an interest in astronomy in middle school. After receiving a bachelors degree in astronomy from the University of California, Berkeley, he pursued graduate study at the University of Maryland, Wesleyan University (CT) and Yale University. He obtained an astronomy PhD from Yale in 1971. Ozzie's research expertise is in the general area of observational astronomy.
Ozzie has been involved in such projects as the study of variable stars in stellar clusters, determination of positions and sizes of asteroids, establishing and applying standardized systems for measuring stellar brightness and observations of double stars. He has been an investigator on two Hubble Space Telescope projects. His current research is centered on the preservation and use (data mining) of astronomy's rich collection of photographic plates.
This presentation was originally scheduled for Phoenix Park constellation viewing but has been moved to Zoom due to dangerous wind chill for February 16, 2021.
Topic: Eyes on the Night Sky, Pluto – Planet or Not?
Time: Feb 16, 2021 07:00 PM Central Time (US and Canada)
Join Zoom Meeting — Meeting ID: 750 239 9842