Tuesday, Feb. 16th @ 7 p.m.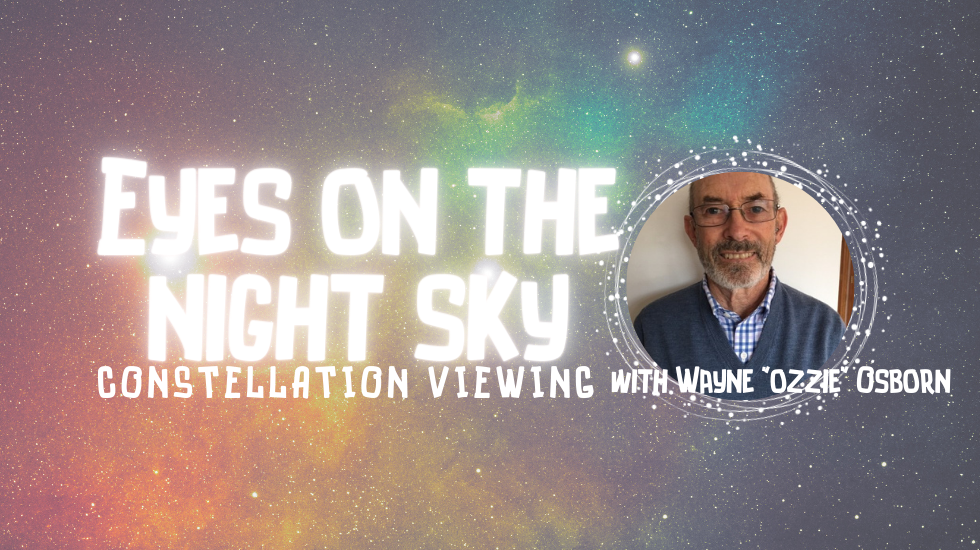 Eyes on the Night Sky: Constellation Viewing
Bring your thermos of hot chocolate, blankets and chairs and join Wayne "Ozzie" Osborne viewing the winter constellations at Phoenix Park Bandshell. Ozzie, a native of California, developed an interest in astronomy in middle school. After receiving a bachelors degree in astronomy from the University of California, Berkeley, he pursued graduate study at the University of Maryland, Wesleyan University (CT) and YaleUniversity. He obtained an astronomy PhD from Yale in 1971. Ozzie's research expertise is in the general area of observational astronomy.
Ozzie has been involved in such projects as the study of variable stars in stellar clusters, determination of positions and sizes of asteroids, establishing and applying standardized systems for measuring stellar brightness and observations of double stars. He has been an investigator on two Hubble Space Telescope projects. His current research is centered on the preservation and use (data mining) of astronomy's rich collection of photographic plates.