COVID-19 vaccination event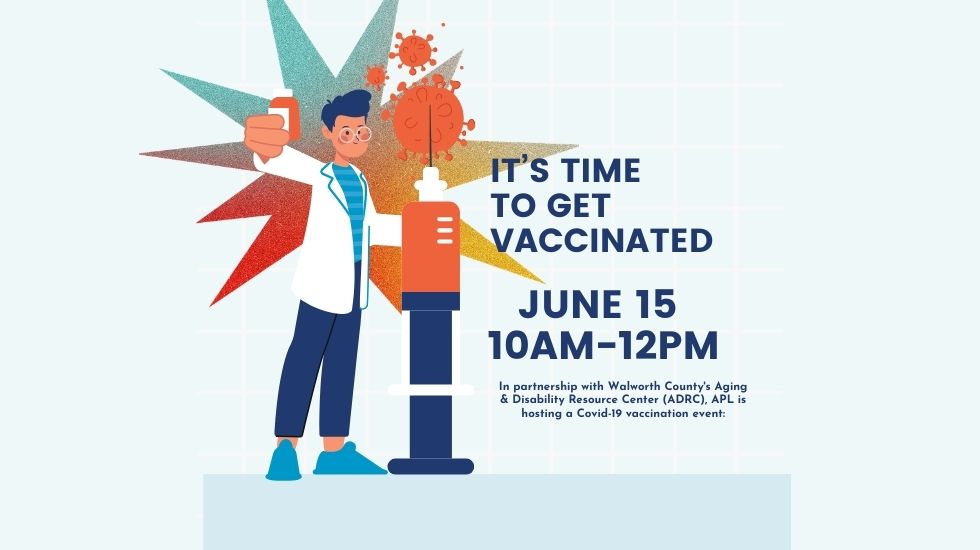 COVID-19 vaccination event at Aram Public Library! This is a FREE event for ages 18 and older.
Tuesday, June 15th from 10am – 12noon
Do you have friends, family members in need of a COVID-19 vaccine? In partnership with Walworth County's Aging & Disability Resource Center (ADRC), Aram Public Library is hosting a vaccine event. Administered by Walworth County Health and Human Services, the Johnson and Johnson Covid-19 vaccine will be available on Tuesday, June 15th from 10AM – 12PM.
Help us spread the news!
Please share this information with neighbors, family and friends –
encourage anyone interested to contact Aram Public Library at 262-728-3111 or aramlibrary@aramlibrary.org; or ADRC at 262-741-3273 for pre-registration.
In order for the event greenlight – we need to meet the 50 registered requirement. Help us meet this goal – spread the word through the community!