Transplanting Seedlings with the Master Gardeners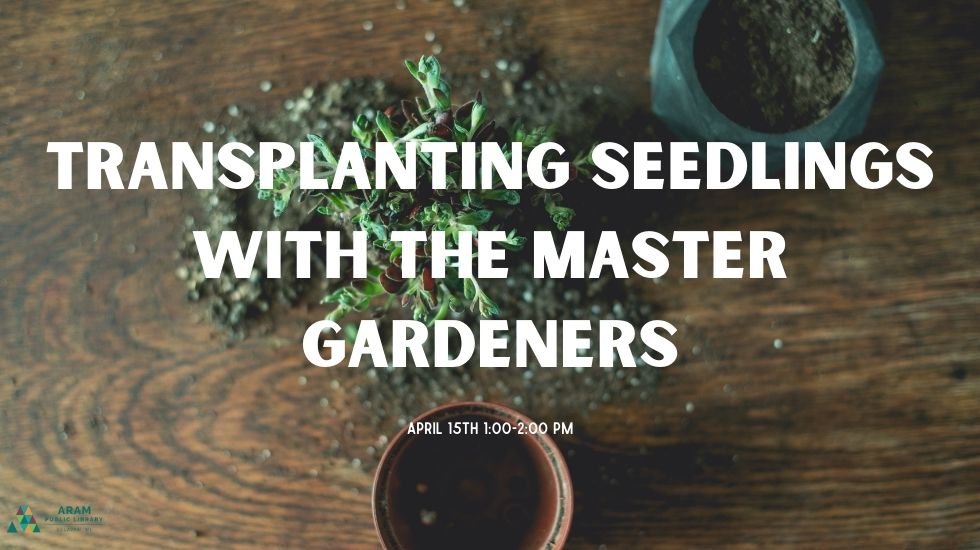 Seeds & Transplanting – Session 2 of 2
Interested in borrowing seeds from the Seed Library at Aram Public Library?
Are you new to gardening or want to brush up on your gardening skills?
Join the UW Extension Master Gardener Volunteers in two special gardening sessions.
Open to all level of gardeners from novice to expert.
Program 2 (April 13), Transplanting Seedlings with the Master Gardners, will focus on potting seedlings, hardening seedlings off, and transplanting in the garden.
This program is in-person at the library. No registration necessary.