Thursday, July 29th at 1:30 pm/and 5pm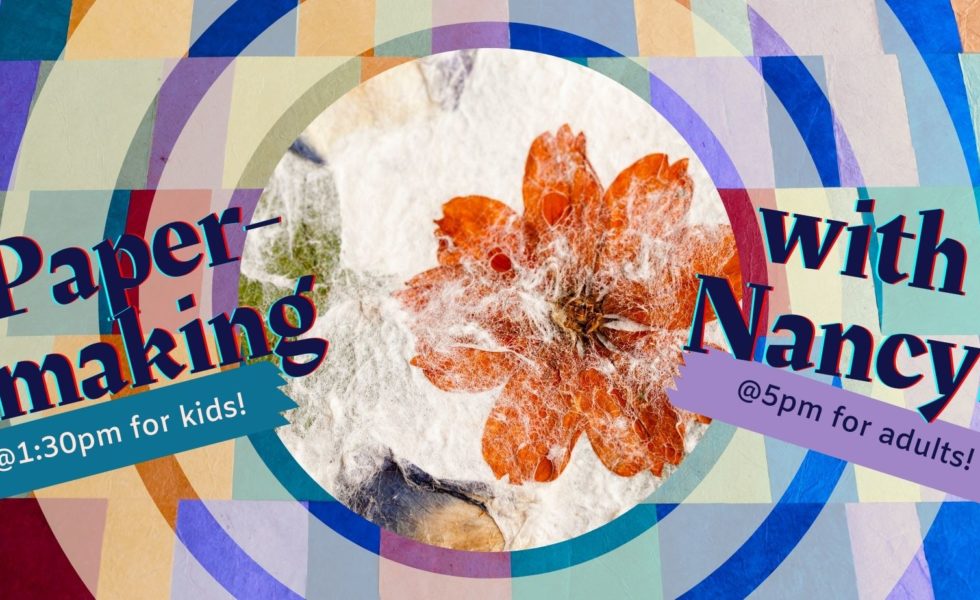 Get those creative juices flowing as you learn how to make your own paper!

Registration is required. http://bit.ly/aplregister

Who is Nancy, you ask? Nancy is a creative experimenter always looking to try and make new things. She's working on 100-day projects exploring daily creativity, creating digital art, weaving, or combining different mediums like embroidery and handmade paper to see what happens. She has a background in art, photography, and technology, and her favorite thing is to help people of all ages discover and learn new things.

As with all in-person programming, participants are asked to follow local guidelines for slowing the spread of germs including staying 6' apart from others outside of your household and regularly washing hands. Masks are required in the building.