Teen Lock-In – Friday, January 19 from 6 to 10 p.m. Registration is required.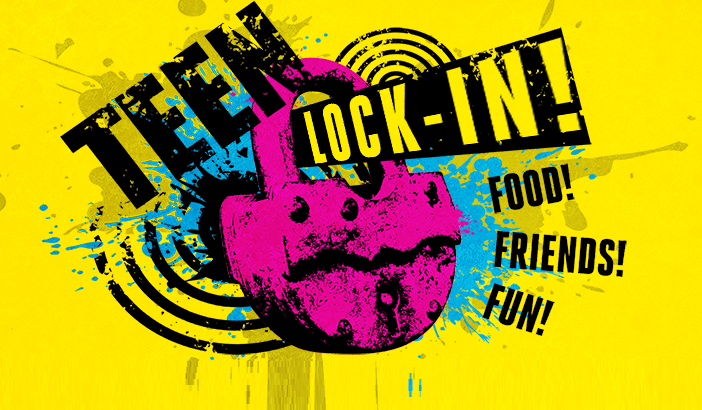 Are you a 7th through 12th grader? Get ready for after-hours fun at the library! We'll have food, games, music, crafts, and more…all we need is you (and a permission slip from your folks)! What would YOU do if you were one of the only people in the library? This is going to be a blast! Trust us, you don't want to miss this! Permission slips must be returned to the library by Monday, January 15.
Teen Lock-In – Viernes 19 de enero de 6pm – 10pm   Es Necesario Inscribirse.
¿Estás en 7º-12º grado? ¡Prepárate para la diversión después del horario de la biblioteca! Tendremos comida, juegos, manualidades, música y más… ¡lo único que necesitamos eres tú (y el permiso de tus padres)! ¿Que harías TU si fueras la única persona en la biblioteca? ¡Vamos a tener mucha diversión! Créenos, no te lo vas a querer perder. Las hojas de permiso deben ser entregadas a la biblioteca a más tardar el lunes 15 de enero.