Summer T.A.B. Meetings!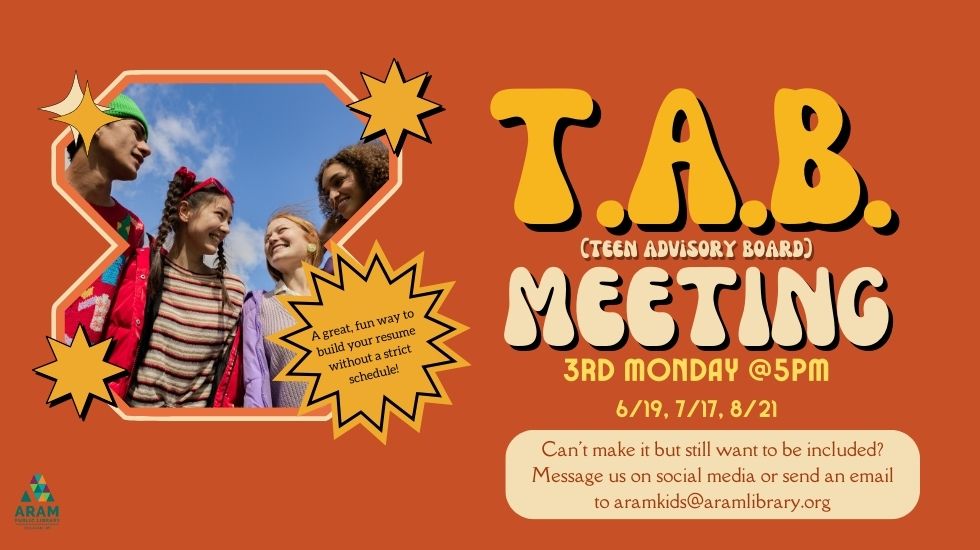 CALLING ALL TEENS!
APL is starting a Teen Advisory Board (TAB)! For everyone ages 12-18
A TAB is a volunteer group of teens that offers suggestions and provides input to the Youth Services Librarian about teen reading interests, recreational activities, programming, and space planning.
BONUS!
This is a fun way to get community service hours & an extra-curricular for college applications and resumes.
No registration is required, come as you are!
Meetings on the 3rd Monday of each month at 5pm – June 19th, July 17th, and August 21st.
Click HERE to fill out the application. (Application is just for us to get to know you :))