Summer Food Service Program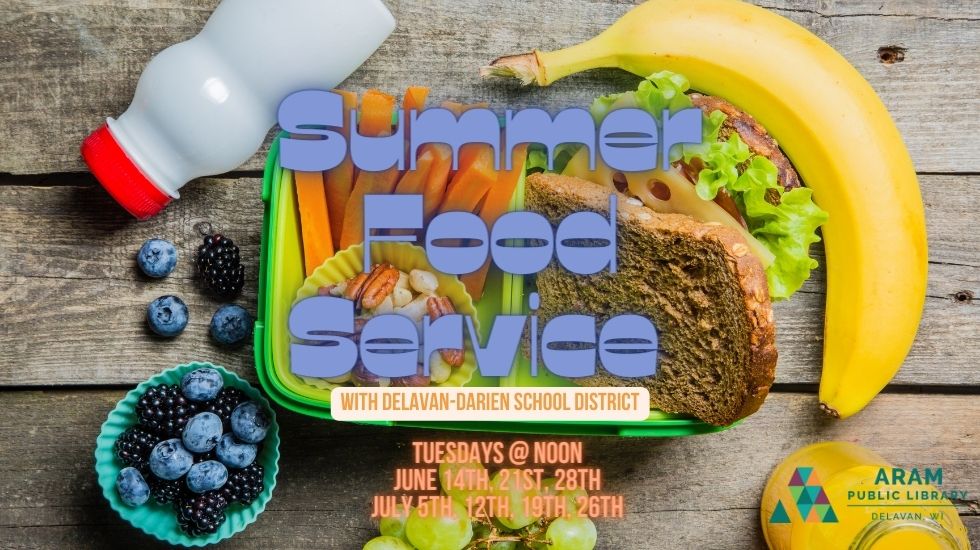 Tuesdays from 12:00 – 1:00pm
Free lunch for anyone 18 and under!
The Summer Food Service Program—a collaborative effort between Aram Public Library and the Delavan-Darien School District–will take place on the following Tuesdays throughout the summer: June 14th, 21st, and 28th and July 5th, 12th, 19th, and 26th.
Anyone age 18 and under is welcome to stop by for something to eat. Meals will be served from 12:00 p.m. to 1:00 p.m. and will be followed by a free youth program.