Subscription Box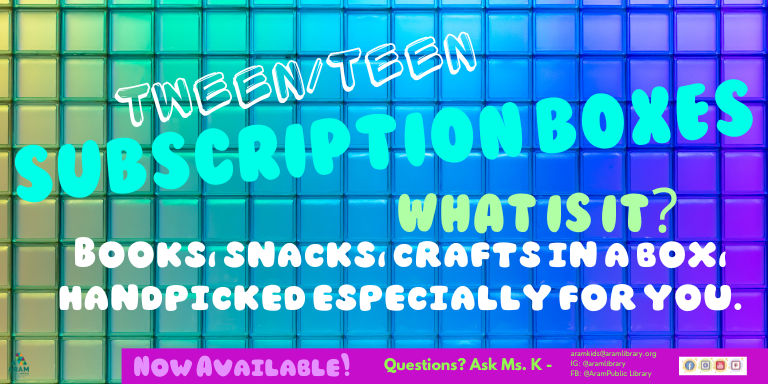 Launching February 1st
Books, snacks, crafts in a box, handpicked especially for you.
Return the books when you're done, keep the rest!
Up to two boxes per month.
Please bring back your box, books and comment card for a sweet treat!
Subscription boxes are curated from our famous young adult/teen collection. When you're ready for the next, just let Ms. K know. Fill out the form to start your subscription today!
You'll need a library card, click here to sign up.