Storywagon: KidsPlay!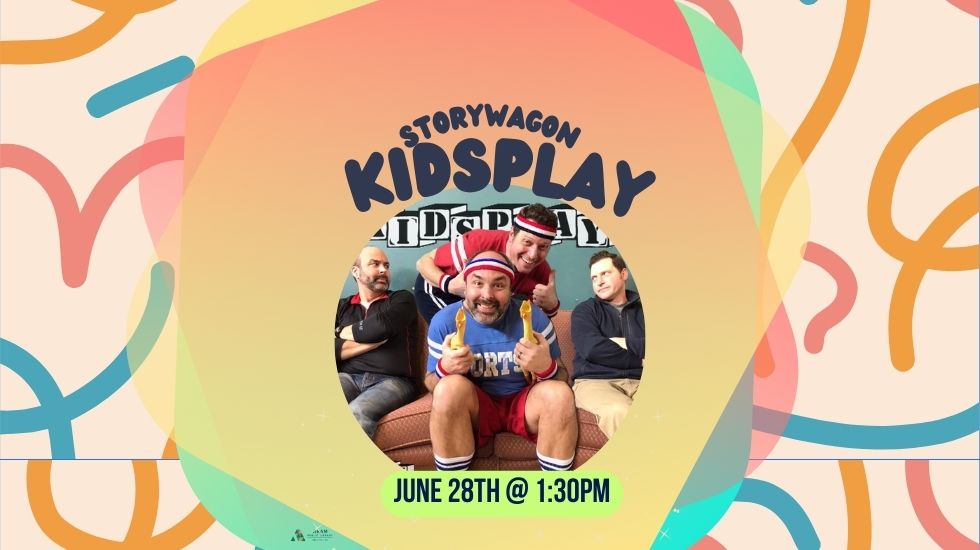 Tuesday, June 28th from 1:30 – 2:30pm
Join two fitness experts from Kidsplay as they give you a completely unique and hilarious look into their world of health and fitness.
Healthy living has never been this much fun! This family friendly, highly interactive show will delight audience members of all ages. Your abs are sure to get a workout just from the fits of laughter! Kidsplay is comin' at you with some seriously funny fitness!