Share your Library story!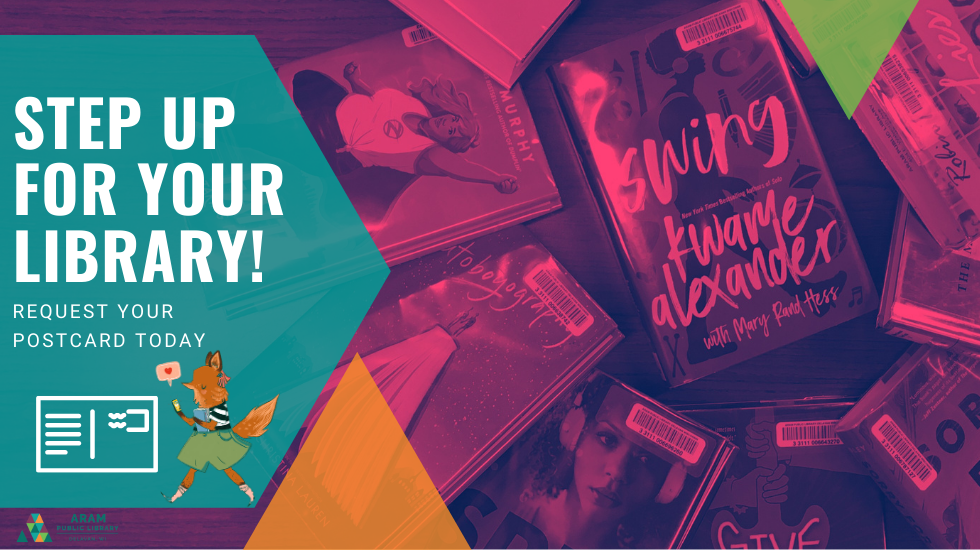 Tell your state or local elected officials why you're thankful for how Aram Public Library helped you in 2020. Speaking up for your library makes a powerful difference in the community!
It's Easy to Step Up:
Step 1: Pick up one or more postcards from Aram Public Library or send an email.
Step 2: Find the contact information for your elected officials. (We suggest sending one to your state senator, state representative, and county supervisors.)
Step 3: Write a few sentences on the postcard (or in the email) about why you're thankful for Aram Public Library.
Step 4: Include your name and address.
Step 5: We provide the postage! Send the postcard out or email to your elected officials.
Local Representatives include:
Bryan Steil Congressional District 120 S. Main Street Suite 10 Janesville, WI 53545 or email: https://bit.ly/3sLKU2L
Stephen L. Nass State Senate District 11 P.O. Box 7882 Madison, WI 53707-7882 or email: Sen.Nass@legis.wisconsin.gov
Tyler August State Representative 32nd Assembly District P.O. Box 8952
Madison, WI 53708 or email: Rep.August@legis.wisconsin.gov