Show APL Some Love!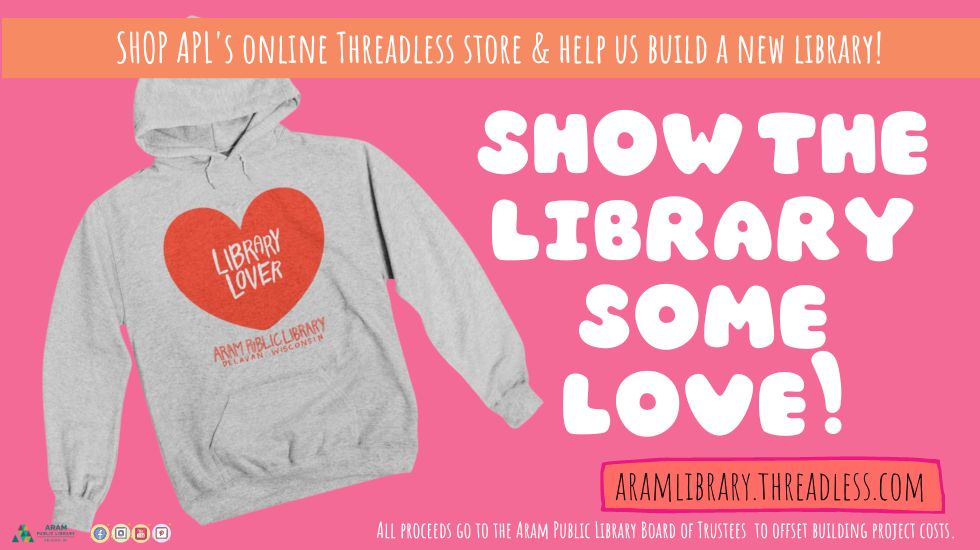 Aram Public Library's store has been updated with lots of cool, new gear! Find shirts, stickers, journals, and more! New designs and offerings will be added each season. Library shoppers can easily select items, decide on color choices and have it shipped directly to their own address, it's that simple.
All proceeds go to the Aram Public Library Board of Trustees to offset building project costs.
Visit aramlibrary.threadless.com to shop today.