Saturday, June 4th (10-2pm)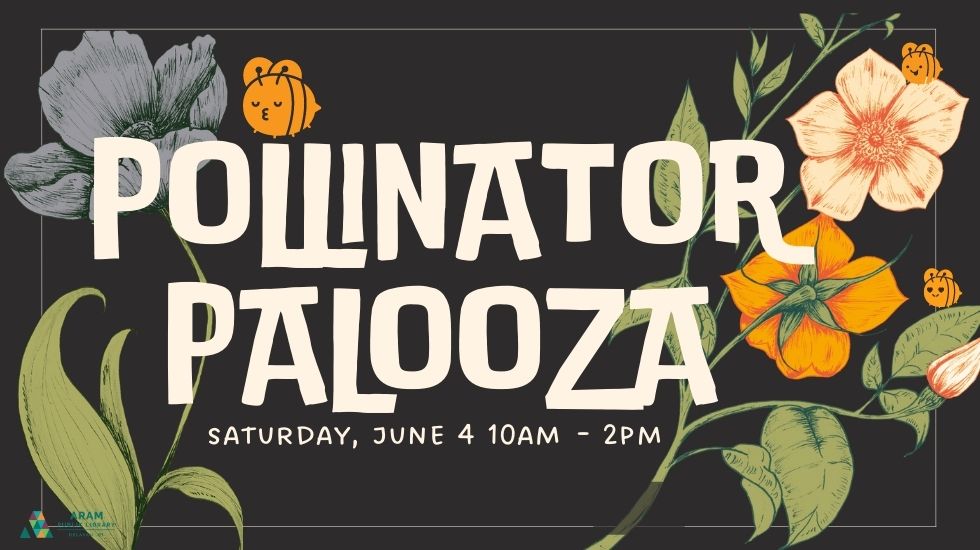 Have you heard the latest buzz? Aram Public Library is hosting our very first Pollinator Palooza!
There will be speakers, organizations sharing their stories, raffles, and a pollinator costume contest! Bring the whole family down for a BEE-utiful day, celebrating pollinators of all sorts! We will be giving away Purple Asters for your garden (while supplies last.)
Helping Pollinators in Your Own Backyard @ 11am with Maddie Olivieri from Geneva Lake Conservancy
Bees, Honey & Being a Beekepper @12 Noon with Ayla Guild from The Hive Taproom, East Troy
Planting for Pollinators @ 1pm with Julie Hill, Horticulture Outreach Specialist, UW-Madison Division of Extension Walworth County
Pollinator gardens are a great way to help protect them! Join us to learn about which plants are the best for pollinators and how you can improve pollinator habitat in your own yard or garden. The event is free to the public.