Sat., Sept. 18th, 10am-1pm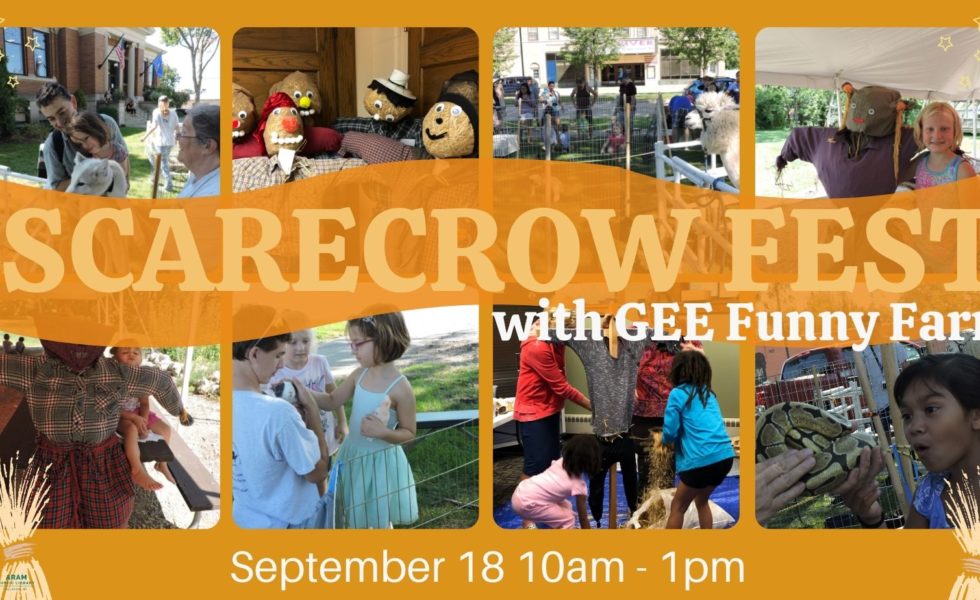 That's right, folks…Gee Funny Farm is coming back for Scarecrow Fest 2021! Join Aram Public Library and some of the friendly critters from GEE Funny Farm, LLC for some fantastic fall fun; you'll even have the chance to pet and interact with these amazing animals!
You're not going to want to miss this! This event will be held on the front lawn at Aram Public Library on Saturday, September 18th from 10am to 1pm during Scarecrow Fest. We anticipate large crowds, please plan accordingly.
As with all in-person programming, participants are asked to follow local guidelines for slowing the spread of germs including staying 6' apart from others outside of your household and regularly washing hands. Masks are required in the building.