Local History and Genealogy
Want to find out about life in "the olden days" or research family history? Investigate these resources:
Resources at Aram Library
Aram Public Library has a small reference collection of books on Delavan and Walworth County history. Additionally, newspaper articles and photographs on various topics of local interest are housed in a file cabinet by subject and may be photocopied. We own a collection of Delavan and Darien High School yearbooks for various years since 1932.
Newspapers on microfilm and hard copy include:
Wisconsin Messenger 1856-1859
Delavan Republican 1868-1959
Delavan Enterprise: 1882 – present day
Articles in microfilmed newspapers may be printed for $.10/page or scanned and emailed at no charge.
Historic Newspaper and Yearbook Collection includes copies of the Delavan Republican from April 1868 through April 1924 as well as the Wisconsin Times (Wisconsin School for the Deaf publication) from November 1884 through May 1968. Delavan and Darien Yearbooks include select issues from 1932-1999 and Wisconsin School for the Deaf Yearbooks from 1924-2015.
If you utilize our historic newspaper database, please take the short survey below. Thank you!
This product was supported by Library Services and Technology Act (LSTA) funds, awarded to the Wisconsin Department of Public Instruction by the Federal Institute of Museum and Library Services.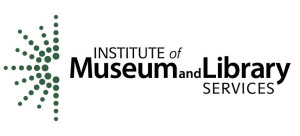 Create your own user feedback survey
ONLINE RESOURCES
Ancestry Library Edition offers a wealth of census and other data on ancestors.  Available in the Library only.
Family Search – a nonprofit family history organization dedicated to connecting families across generations.
Badgerlink provides access to HeritageQuest as well as full-text local newspapers and other information of interest to researchers. A library card is required for access. 
Walworth County Genealogical Society offers information and personal assistance to those with local ties.
Delavan Historical Society offers programs, exhibits and resources related to Delavan's history.
Wisconsin Historical Society offers workshops and information on searching for family history on their website.
Wisconsin State Genealogical Society encourages, facilitates and improves the quality of genealogical study in Wisconsin and about Wisconsin families.
Wisconsin Department of Health Services-Genealogy Services informs on methods to obtain vital records.
Find a Grave's mission is to find, record and present final disposition information from around the world as a virtual cemetery experience.