Printmaking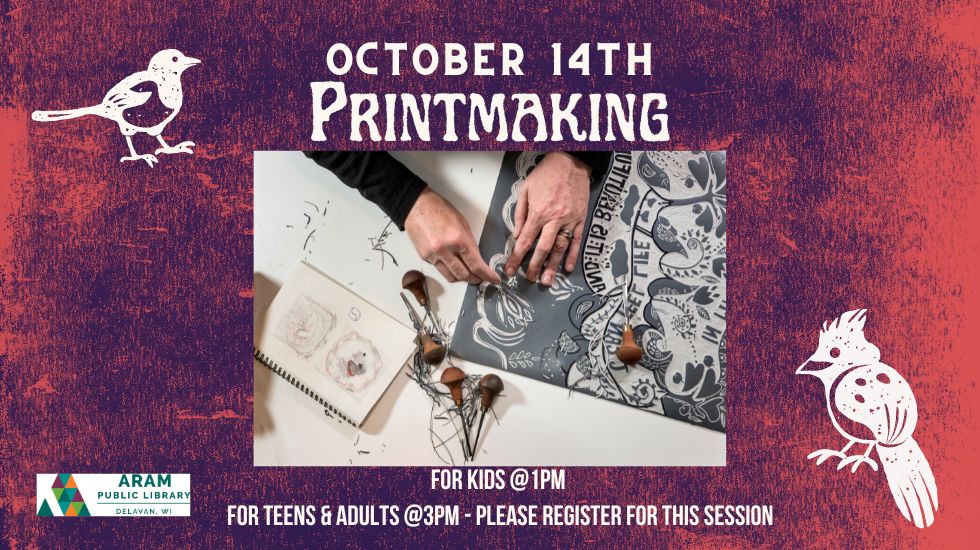 1:00pm for Kids
3:00pm for Teens and Adults
Printmaking is the artistic process of transferring images from one surface to another, most often paper or fabric. The resulting print is usually a mirror image of the original design (except with monotypes). The awesome thing about most printmaking techniques is that you can make multiple impressions of the same design!
Join in while we explore relief printing in this workshop!
**Please note: registration is required for the 3pm session. http://bit.ly/aplregister
The 1pm class for kids will not involve any sharp objects. We will "carve" images with ball point pens on styrofoam before transferring our images to paper.
The 3pm teens/adult class will use carving tools and knives to carve images into linoleum and transfer to paper.
We will also talk about how to add fun color to your work!