Papercutting (Papel Picado) with Rosa Zamora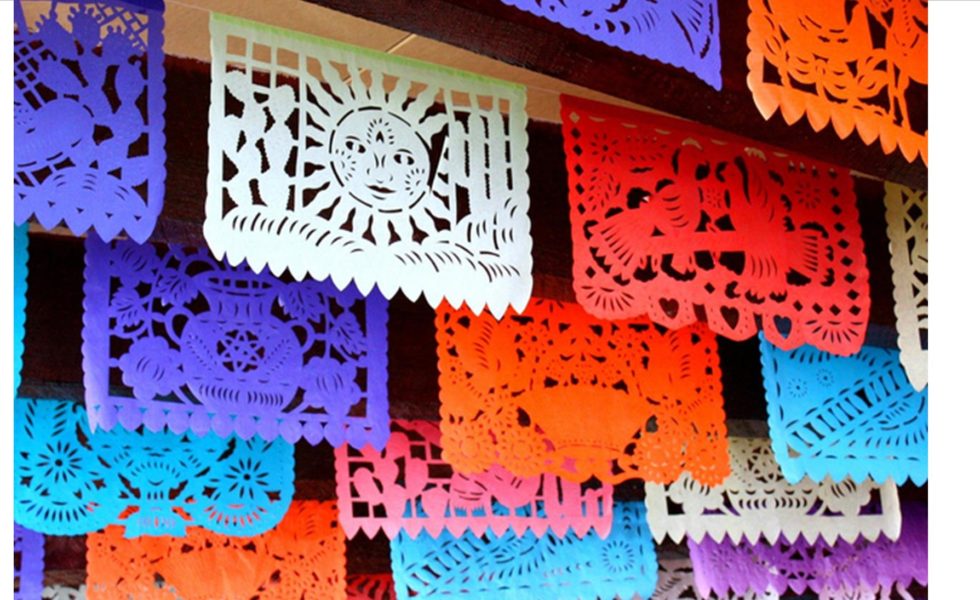 Wednesday, October 23 – Youth & Families Wednesday, October 30 – Teens & Adults Both sessions at 6 p.m. Please register.
Mexican paper cutting is an art form that dates back to Pre-Columbian times. It was used in ancient rituals. Bark-paper and deer skins were two common media. Papercuts are currently used as decorations for different festivities including the Mexican Day of the Dead. Tissue paper and plastic are commonly used. These workshops will introduce learners to two types of papercutting: scissor cuts and chisel cuts. The first involves folding and cutting tissue paper to make desired designs. This class is designed for children, but is also appropriate for any age. The second type involves the use of: tissue paper, an x-acto knife and a pattern. This class is appropriate for someone who can safely work with a sharp blade.