Papa Murphy's Fundraiser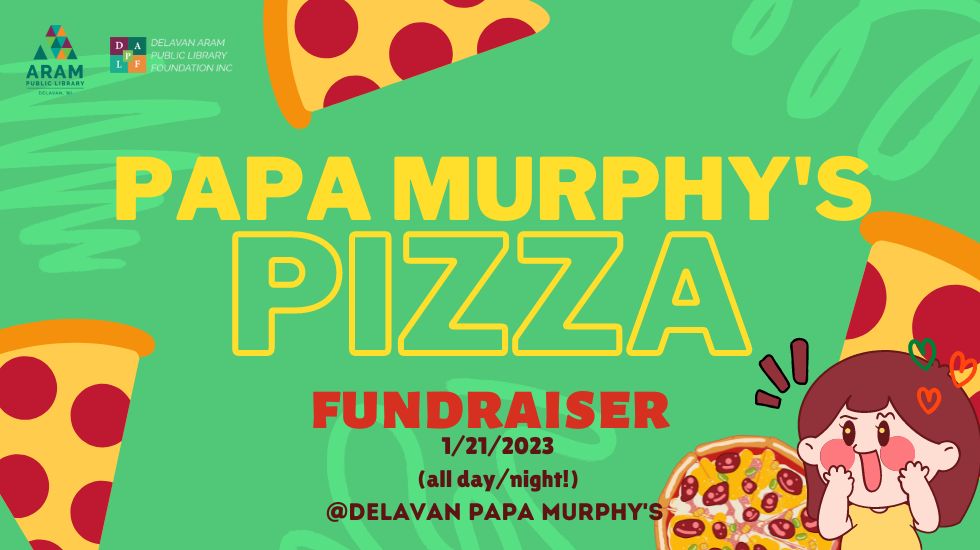 Saturday, January 21st, 2023 — (all day/night)
Papa Murphy's
1741 Geneva Street, Suite 400
Delavan
Fun-raise with us!
Aram Public Library is expanding! Our project includes:
Renovating our existing space of 12,116 square feet and adding an additional 23,162 feet of net space
Multiple rooms for events, workshops, and meetings, including three study rooms
Larger, modern children's department, including a Discover Zone
Additional adult program areas
Remote workspace
Designated space for teens/young adults
Sounds great, right? Here's how you can help!
Support the DAPLF fundraiser on Saturday, January 21st – all day and night. A portion of the night's profits will go to support the library expansion project.
Take the night off from cooking and bring Papa Murphy's home for dinner!
Fun-raiser for Delavan Aram Public Library Foundation