Origami for Beginners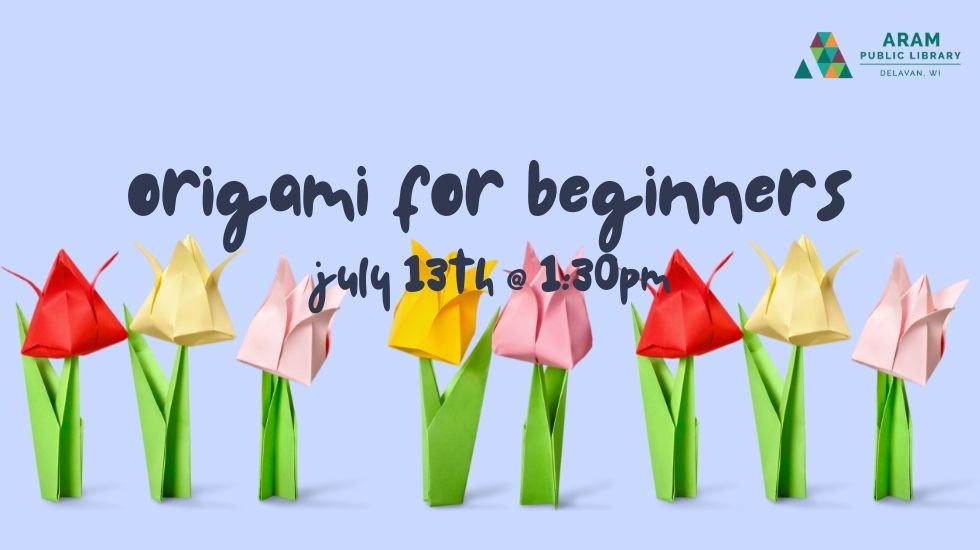 Wednesday, July 13th from 1:30 – 2:30pm
Discover the amazing art of origami with master artist and Wisconsin Public Radio host, Ruthanne Bessman.
Explore shapes, forms, and colors while learning a few basic origami folds in this hands-on workshop.

This program is recommended for all ages. Please note: younger participants will need an adult or guardian to assist.