October 18th @5:30pm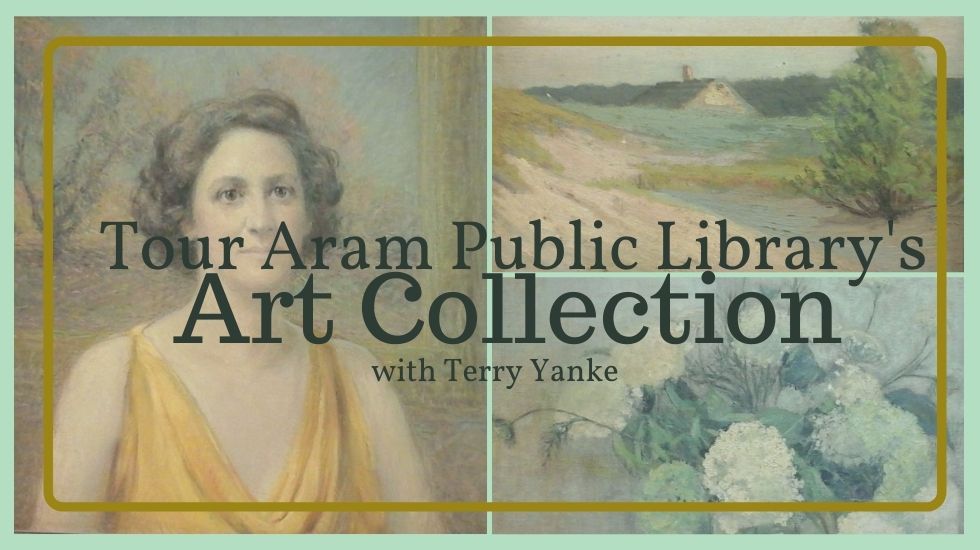 Join Aram Public Library in welcoming Terry Yanke, President, Friends of Aram Public Library and art enthusiast along with Walworth County Arts Council members in a tour of the unique art collection at our library.
Ms. Yanke will tour attendees around the library sharing information about the paintings, their creators including anecdotes and history about Delavan. This event is free and open to the public. Masks are required in the library.