October 14th @1:30 pm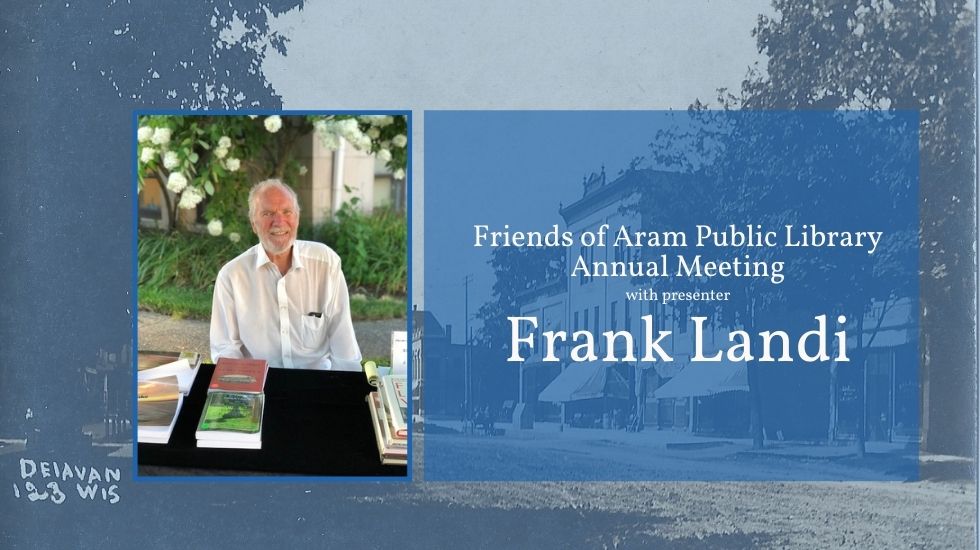 Friends of Aram Public Library welcome back Mr. Frank Landi for an informative and interesting program on Delavan's Historic Downtown.
Mr. Landi, a resident of Delavan, is an historian and independent researcher who specializes in local architecture and has published many books on the subject. Sponsored by the Friends, the public is invited to this free event that will be held on the Library's main level with refreshments provided. Please join us and Mr. Landi for an enjoyable afternoon, and please wear your mask while in the Library!
Free and open to the public. No registration required.