New Writer's Group!
Posted on January 1, 2023 by aramlib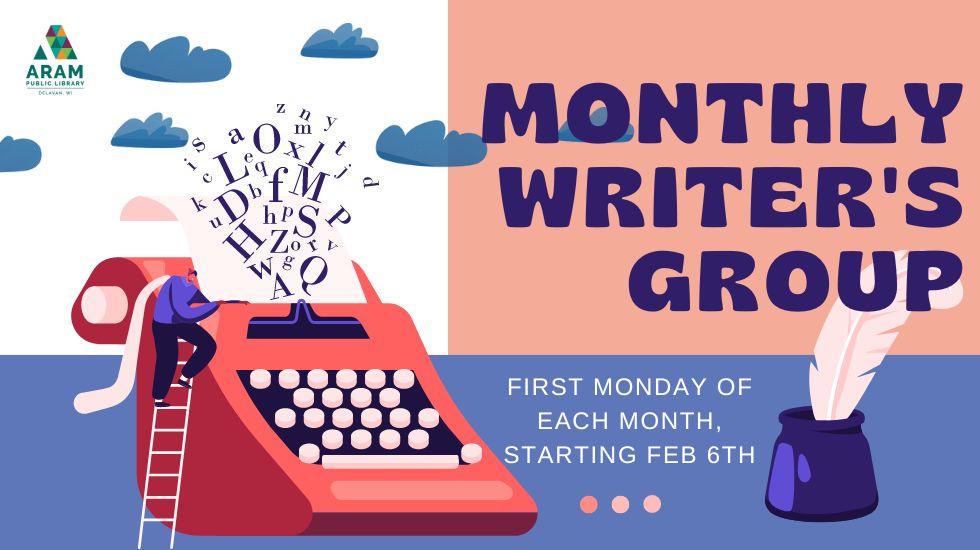 Join us at 6:00 p.m. on Monday, February 6th for our NEW monthly writer's group.
You're invited to bring a short piece of writing to share.
This is a monthly opportunity for writers–of any experience level–to get informal feedback from other writers, and to provide feedback on the works of other writers. The focus is on what's working in each piece, and what questions each piece leaves the reader with.
Free and open to the public, ages 16 and above.
Please meet on the main floor of the library. No registration necessary.