Anime/Manga Club! 3rd Thursday of Each Month @5pm!!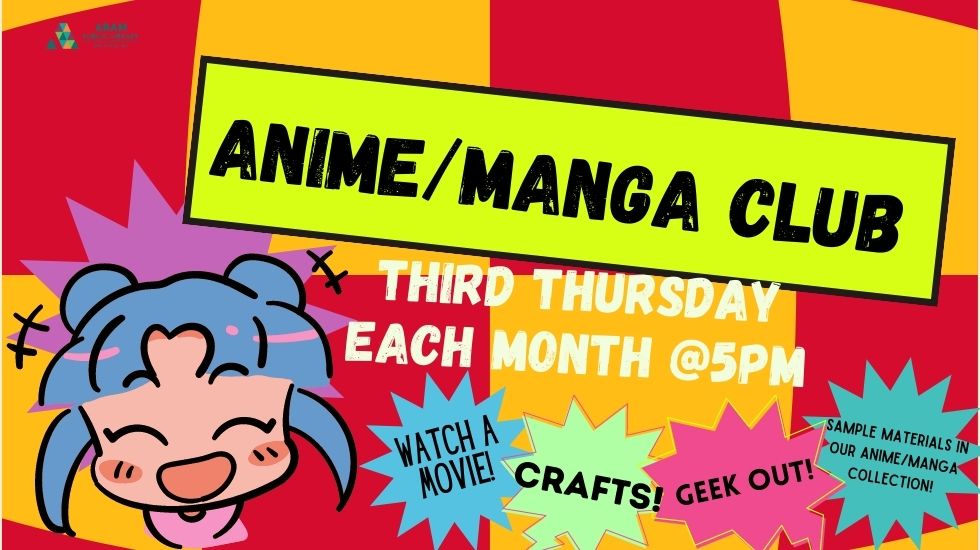 Ready to try something new? Or perhaps you're curious about the new anime/manga offerings at APL?

Join us on the 3rd Thursday of every month at 5pm for Anime & Manga Club! Each month will be something new! We might focus on a sampling of new materials in our anime/manga collection, do a craft, watch a movie, or just geek out over our favorites!