Adult programs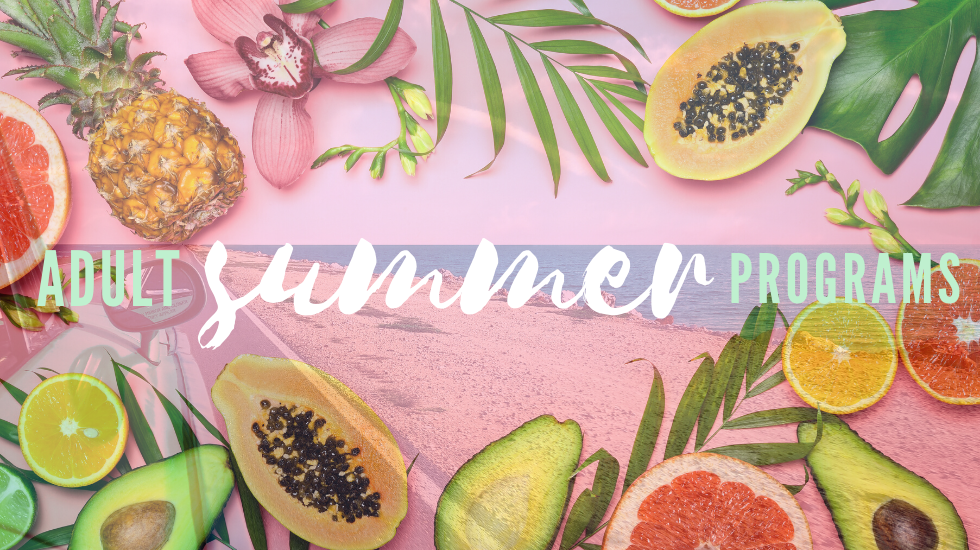 CRAFTS
Crafting at Home for Adults: Got a glue gun? Interested in crafting? Join Susan Thursdays at 2p.m. on Facebook for crafting fun.
Fiber Fun: Join us in a series of fun sewing, crocheting and thread projects, Saturdays at 7 a.m. on Facebook. Each themed session builds skills for the next – for all ages, parental supervision may be required.
Session 2
Saturday, July 4 – Beginning Crochet, I
Saturday, July 11 – Beginning Crochet, II
Saturday, July 18 – Amigurumi I
Saturday, July 25 – Amigurumi II
Session 3
Saturday, August 1 – Mending I
Saturday, August 8 – Mending II
Gardening
Japanese beetles are eating my roses … My tree leaves have black spots … Mint is overtaking my garden, help!
Need gardening tips and advice? Hosted by Aram Public Library, UW Extension, Walworth County Master Gardener volunteers will answer your garden and landscape questions each Friday at 12 noon through the Summer on our Facebook page.
Hikes
Aram Public Library is partnering with the Walworth/Jefferson County Chapter of the Ice Age Trail this summer. Hike as an individual or with family; hikers will maintain 6-feet social distance. Hikes occur in all weather except when lightning or thunder present. Each hike begins promptly; please meet 5-10 minutes prior to hike start time wearing appropriate clothing. Meet at the DNR parking lot on the corner of Highway 12 & Sherwood Forest Road, Whitewater, WI. Dates are:
Tuesdays at 4:00 p.m. July 28 & August 18
Wednesdays at 10:30 a.m. July 29 and August 19
Book Discussions
Aram's popular book discussions return now in a virtual format via Zoom. Register for Zoom meeting information or call to register at 262-728-3111. Need a copy of the book? Make a note when you register or let us know when you call. Once you're registered, you'll receive meeting information via email.
Thursday Night Book Club Featuring a contemporary selection of authors in fiction and nonfiction on the 1st Thursday of the month. Next meeting is Thursday, August 6th at 6:30 p.m. featuring JoJo Moyes' Horse Dancer.
Travel Tuesdays With the pandemic limiting travels, let's travel instead through books instead on the 1st Tuesday of the month at 2:00 p.m. The next meeting is Tuesday, July 7th at 2 p.m. featuring The Geography of Bliss by Eric Weiner.
Social Justice Read. Learn. Listen. Unlearn. (repeat) Meeting on the 2nd Wednesday of each month; the next meeting is Wednesday, July 8th at 2 p.m. featuring Hillbilly Elegy by JD Vance.
Books, Babble & Bubbly Share what you are currently reading whilst sipping a cocktail in the comfort of your own home. Meetings take place on the 3rd Thursday of each month at 6 p.m. The next meeting takes place on Thursday, July 16th.
Guilty Pleasures "… not your mother's book club." Meetings take place on the 4th Monday of the month with our next on Monday, July 27th at 6 p.m.