National Library Week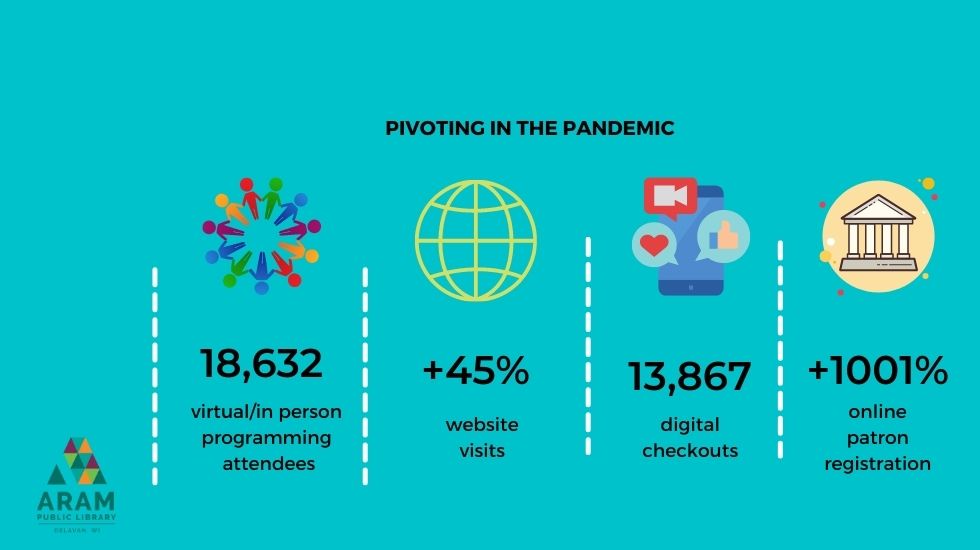 National Library Week April 4-10th is a special time of year for us here at Aram Public Library – a time for reflection and yes, pride in our accomplishments.
Here at Aram Public Library, we work hard for you each and everyday. And, most especially during the pandemic – we made it our goal to connect and create programs, services and procedures to be available for our community.
How did we do that?
We increased our parking lot wi-fi access, created and maintained a robust offering of virtual programming, offered new Curbside service, purchased additional mobile hotspots, offered book bundles and online patron registration, increased our digital offerings, held job seeking workshops, launched a reading challenge app, introduced multilingual programming oh and we received a few grants along the way.
We are here for you! Have a suggestion or comment? Please stop by for a chat, email or call.
Wishing you good health and much laughter,
Michelle Carter, Director
director@aramlibrary.org
262-728-3111