Money Matters: How to Achieve Personal Financial Freedom with Jennifer Raschig (Aging Well Series)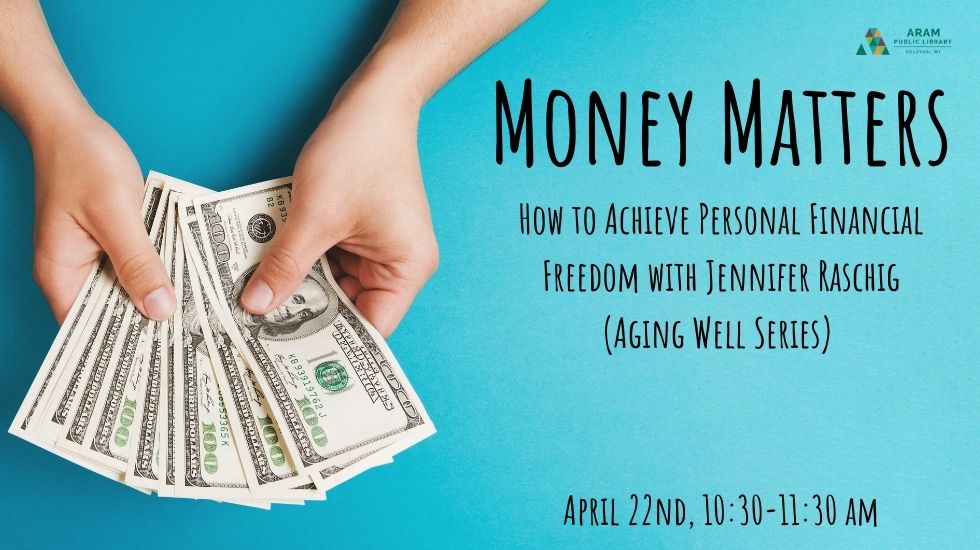 There is more to life than living paycheck to paycheck. You can STOP the anxiety that goes along with having thousands of dollars in debt. Learn how to live your life on your current income – without deprivation – and start building your future filled with financial freedom.
Jennifer Rauschig returns to Aram Public Library by popular request. This is a free event held on the main floor of Aram Public Library.