We're open!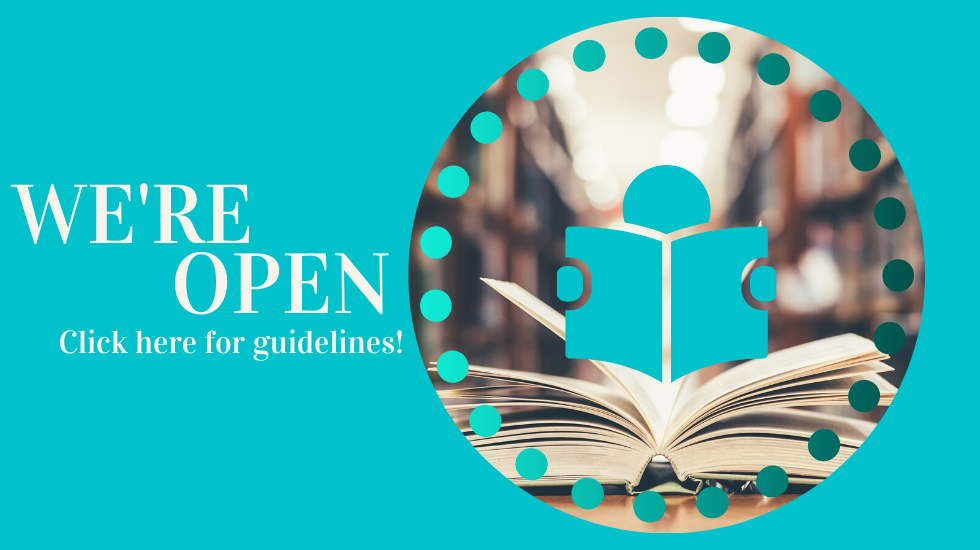 Following the Phased Reopening plan, Aram Public Library will be reopening on Monday, July 6, 2020. We continue to focus on the health and safety of our community and staff – Aram Public Library will be open to the public for limited hours and a limited capacity of 20 people. We thank you for your continued support and we remain committed to providing resources for discovery, learning and engagement.
NEW Hours:
Monday & Tuesday: 9 a.m. to 3 p.m. AND 5 p.m. to 8 p.m.
Wednesday & Friday: 9 a.m. to 3 p.m.
Saturday: 9 a.m. to 1 p.m.
Closed Thursday and Sunday
We reserve the first open hour, 9 a.m. – 10 a.m. for "vulnerable patrons – including anyone with underlying health concerns."
As we move forward , we will be limiting the number of people in the library specifically in our Youth department where space is extremely tight for practicing social distancing. Patrons may be asked to wait until someone leaves before entering the building.
Please wear a mask per Governor's order through September 28, 2020.
Please practice social distancing (6 feet).
Families, please visit us with a maximum of 5 family members.
Please wash your hands or use hand sanitizer upon entering the library and using our space.
We encourage our patrons to use our space quickly and efficiently – please keep your visits to 30 minutes or less so others can enjoy our space and materials too.
Public computers are available along with faxing and copying. The library also has HotSpots for circulation.
Patrons may continue to use Curbside Pickup and Personalized Picks – a personalized library service where staff select your next reading and viewing materials based on personal preferences.
Also, if you have materials at home, YES! Please return all items to the exterior book drop. Materials will accrue fines once again beginning July 24, 2020. And, please note – our meeting room will be unavailable at this time and we are unable to accept donations.
As we move forward in this COVID-19 time, the library may experience unscheduled closings or a reduction in services. We will do our best to provide public notice if this occurs and will work to restore services as soon as possible.