Crafting is back!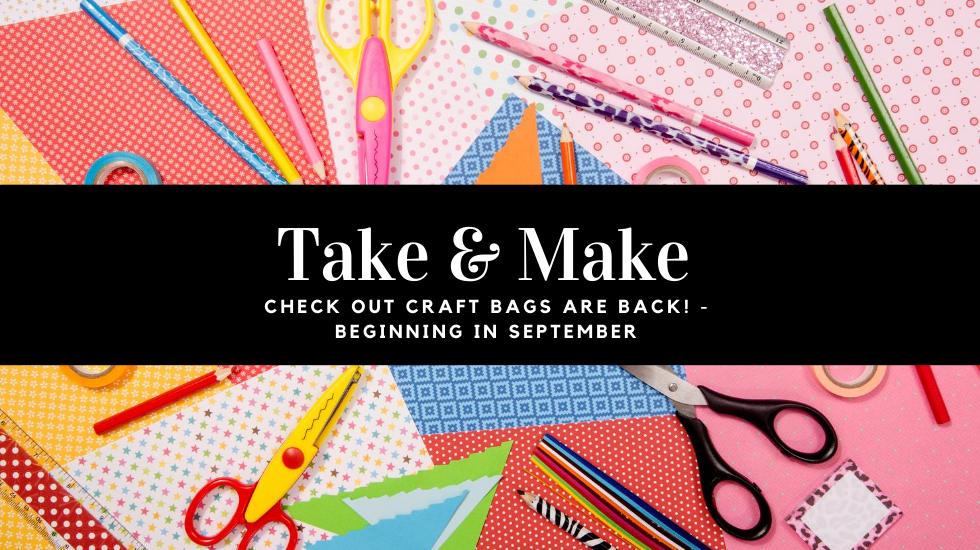 We've heard from our crafters –
You're missing craft time at the Library. Since our meeting room is currently housing quarantined materials, we've created Take and Make crafting bags. Each month will feature a new seasonal craft including supplies sans scissors along with illustrated directions. Crafters can follow along via the Library's YouTube, Pinterest, and Facebook accounts too.

Available first come, first serve. Available first come, the first week of each month beginning September 1st.