Let's Play! 1st Friday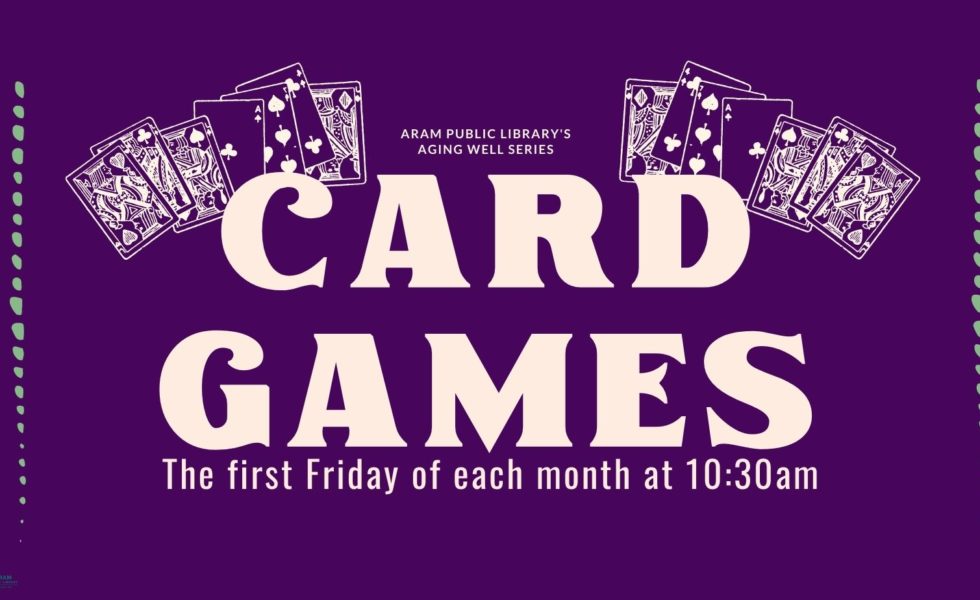 NEW this Fall!
Join in on the fun at Aram Public Library! Card games are held in-person the FIRST Friday of the month at 10:30am on the main floor of the library. Meet new people and learn a new game or hone your skills in Bridge, Gin Rummy or Poker, adults please. No registration necessary.
Beginning September 3rd at 10:30am. Cards and refreshments provided.