June 30th from 1-5 p.m.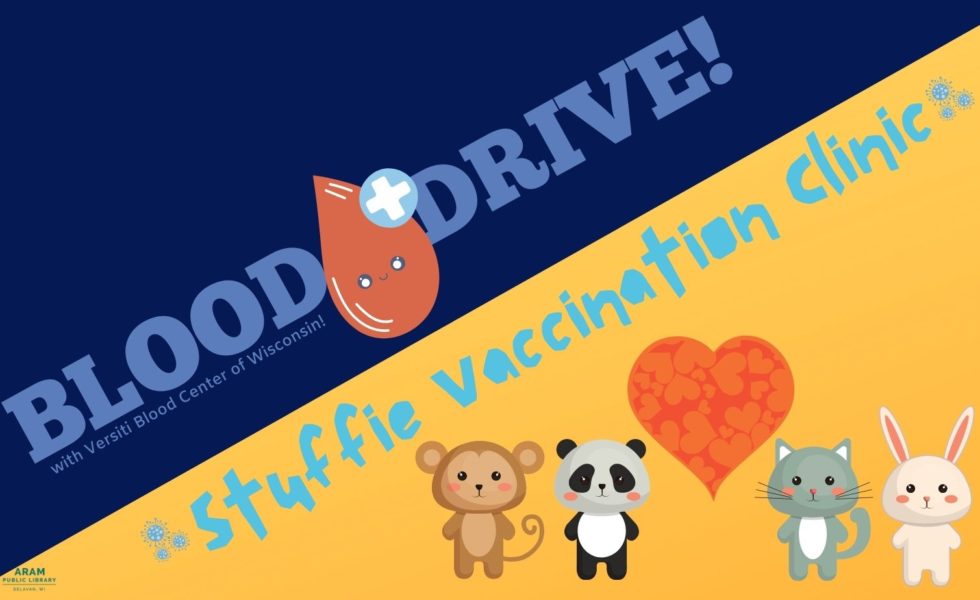 Aram Public Library invites you to our very first community Blood Drive and stuffie vaccination clinic!
While adults donate, children can have their stuffed animals safely "vaccinated." By offering a vaccination learning experience to our youth, our aim is to enhance children's understanding of the vaccination process helping to eliminate fears and increase understanding.

We are joining with Versiti Blood Center of Wisconsin to increase donations as blood donations have been far fewer due to the COVID-19 pandemic.
Please note: if you are donating blood and have small children space is limited on the bus. Please bring along a friend or family member to watch the littles while donating.
Have a question? Contact the library at 262-728-3111 or email aramlibrary@aramlibrary.org
Location: Aram Public Library, back parking lot