June 26, July 17 & August 14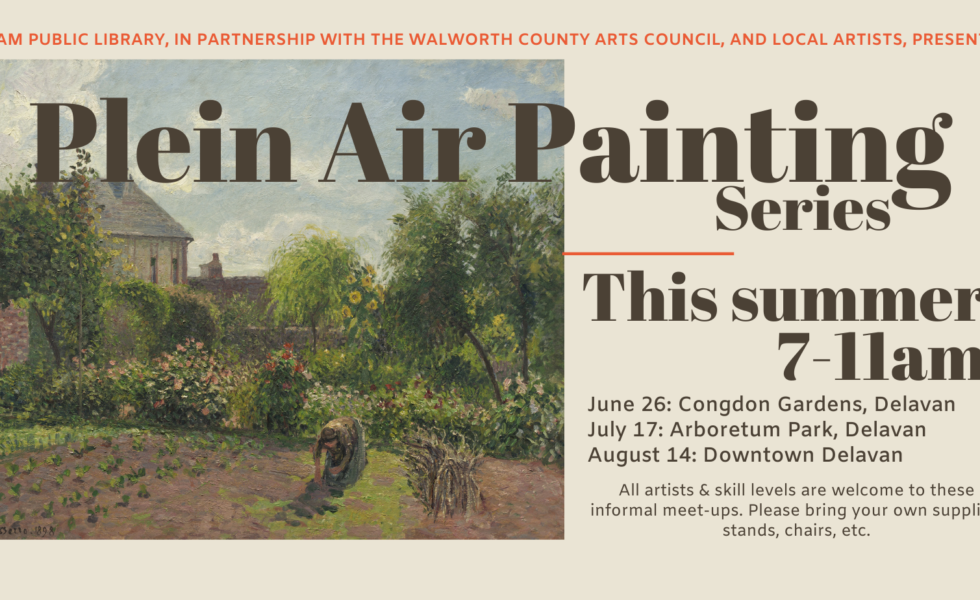 Saturdays (June 26, July 17, August 14) from 7 am to 11 am
Join Aram Public Library and the Walworth Arts Council members and local artists in three informal summer Plein Air art events.
The French term plein air means out of doors and refers to the practice of painting entire finished pictures out of doors.
All artists and all skill levels are welcome to these informal meet-ups.
Saturdays from 7 a.m. to 11 a.m.
June 26: Congdon Gardens, Delavan
July 17: Paul Lange Arboretum Park, Delavan
August 14: Downtown Delavan – meet on the west side of Aram Public Library
Please bring your own art supplies, stands, chairs, etc.