July 4th 7:00-11:00 a.m.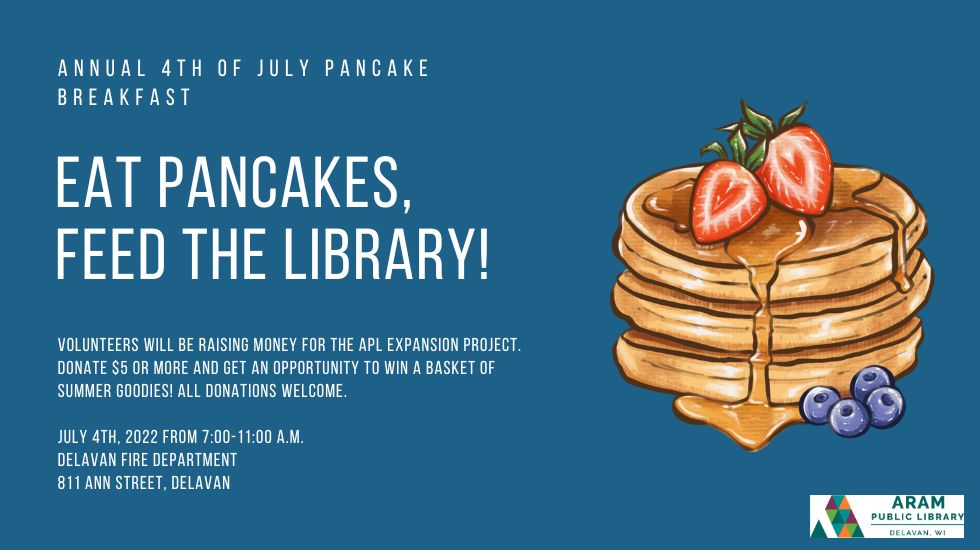 Eat Pancakes and Feed the Library!
Monday, July 4th from 7:00 to 11:00 a.m.
Delavan Fire Department
811 Ann Street, Delavan
Volunteers will be raising money for the Aram Public Library expansion project. If you donate $5 or more, you'll get an opportunity to win a basket full of summer goodies valued over $150.
All donations welcome.
Sponsored by the Delavan Aram Public Library Foundation (DAPLF) at the Delavan Fire Department Annual Pancake Breakfast