Henna Workshop *Registration Required*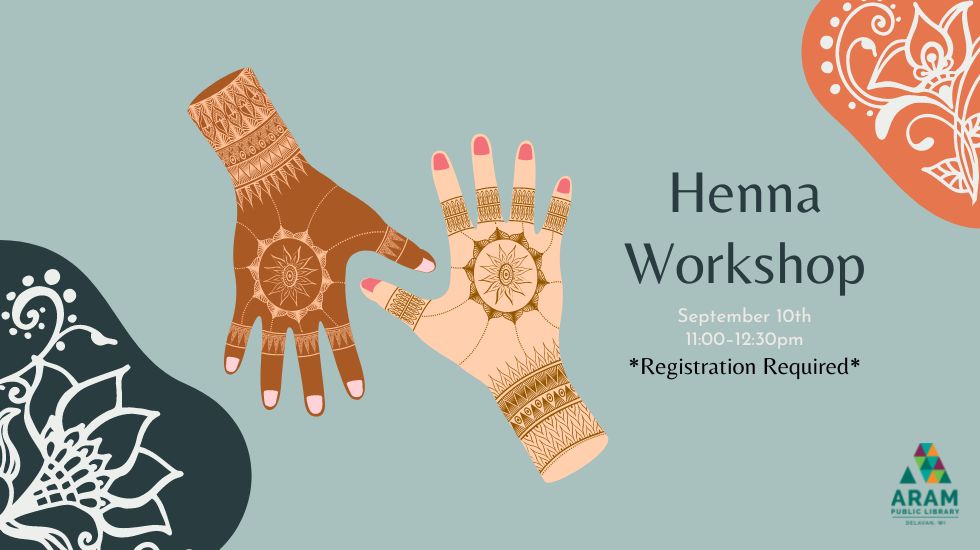 Saturday, September 10th
11:00am – 12:30pm
Join us for an opportunity to learn and explore your artistic skills with the medium of henna! Learn about different henna designs from different cultures of the world. Dip your fingers and enjoy the aroma of fresh henna paste.
Space is limited to 15, so registration is required: http://bit.ly/aplregister
This program is for ages 9 and up.