Friends: Quilts from the Stitchery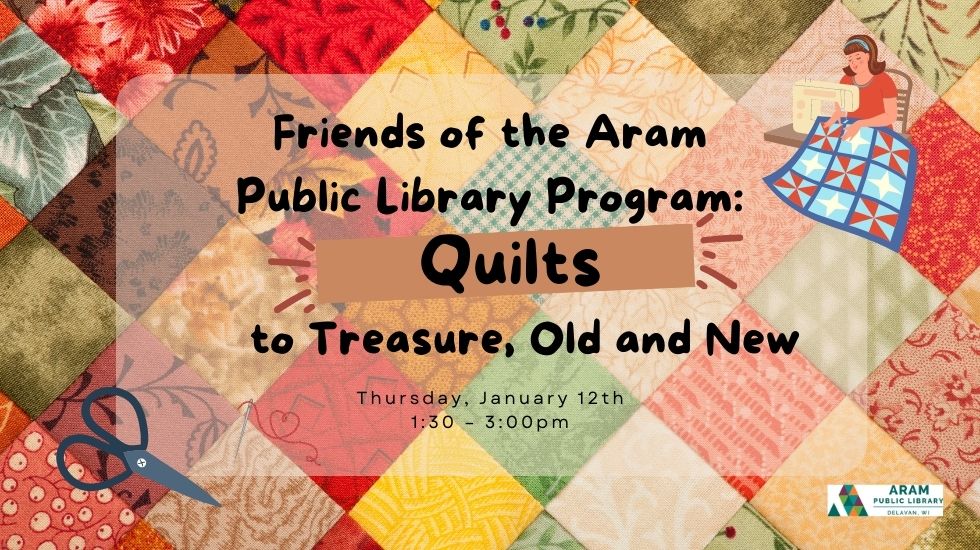 Aram Friends to Host Quilt Program

Friends of Aram Public Library are pleased to welcome back Quilter Nancy Snyder from The Stitchery in Delavan for a presentation entitled Quilts to Treasure, Old and New.
This program will be held on Thursday, January 12th from 1:30 to 3 p.m. and will feature a continuation of Nancy's always well-received 'trunk show' showcasing more of the quilted treasures she and her family have made and collected through the years, as well as new treasures to behold! This free event will be held on the Library's main level, 404 E. Walworth Ave., Delavan. Refreshments will be provided.
Please call 262/728-3111 or email friends@aramlibrary.org for more information.
Pictured here are Friends members Ginny Andersen and Terri Yanke with Nancy Snyder (center)