Friends Ornaments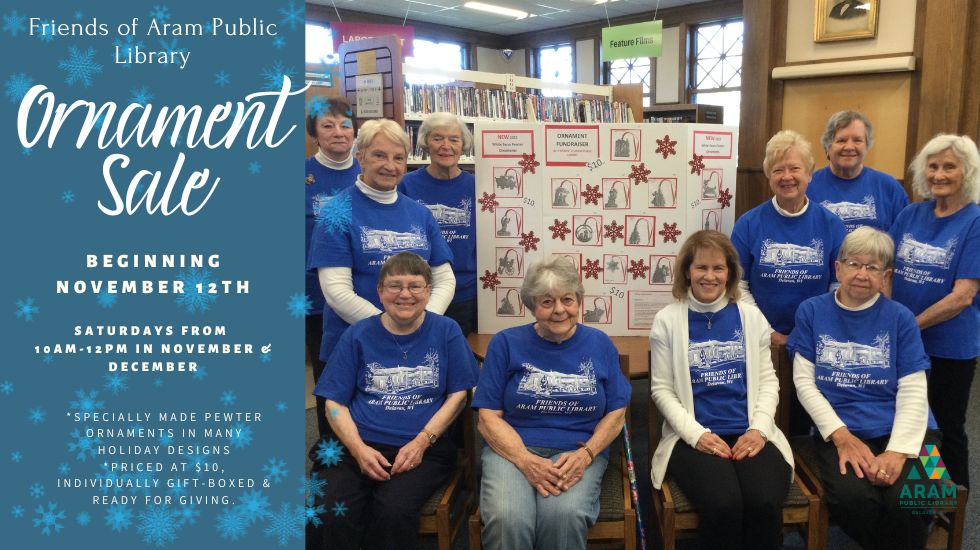 Saturdays from 10:00am-12:00pm throughout November & December while supplies last, starting November 12th
As you make plans and prepare your gift list this year, please consider remembering teachers, hostesses, family, and friends with a lovely holiday ornament!
Once again, through the generosity of Tom and Bonnie McQueen of locally-based White Swan Pewter, the Friends will be selling specially-made ornaments at Aram Public Library on Saturdays from 10:00 a.m. to 12:00 p.m. until sold out, starting November 12th.
Each finely-crafted pewter ornament comes individually gift-boxed and is priced at $10. Many different designs will be offered, several of them new to our shoppers. These unique gifts sell quickly each year. Please make sure to visit us on Saturdays while supplies last.