Answers to your Questions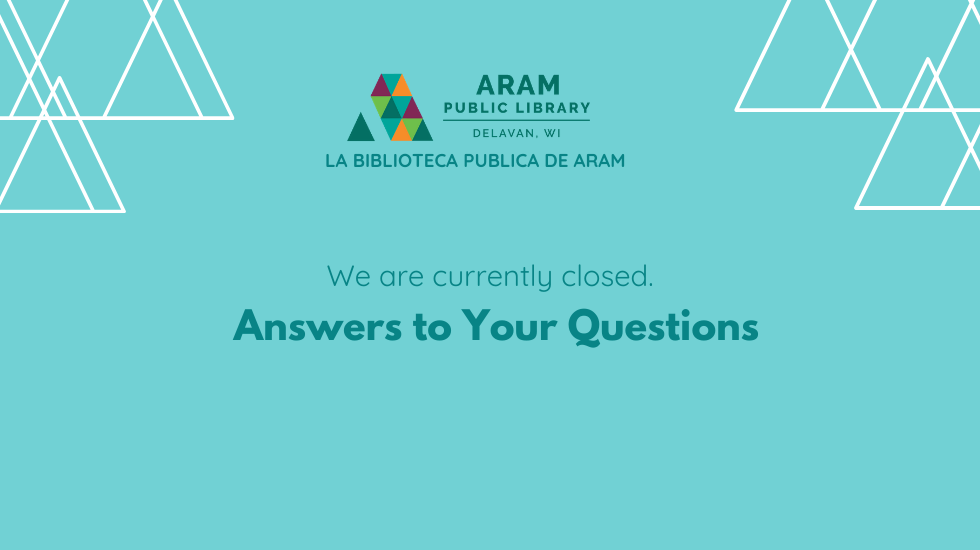 Due to the COVID-19 virus and for the continued well-being and health of our community –Aram Public Library is closed until further notice. This decision does not come lightly; we seek to do our part to slow the virus and protect our community.
Need wi-fi?
Even though the Library is closed, free wi-fi is available in our rear parking lot.
What about Programming –
While face-to-face programming is currently cancelled – Virtual programming is available on Facebook and Instagram.
What about my checked-out materials:
Please keep and enjoy your materials during this time. Due dates are currently extended and will be again if needed.
What can I access with my library card without leaving home?
Ask questions – use the Library's email contact or Facebook.
Moving forward, we ask — please keep an eye out for your neighbors especially those at risk. Take a deep breath– play a game, read a book, write a letter – and check back for updates.
For Health updates, please visit:
Walworth County Health Department and the Center for Disease Control.