Exciting News! Print From Home, Pick Up Today!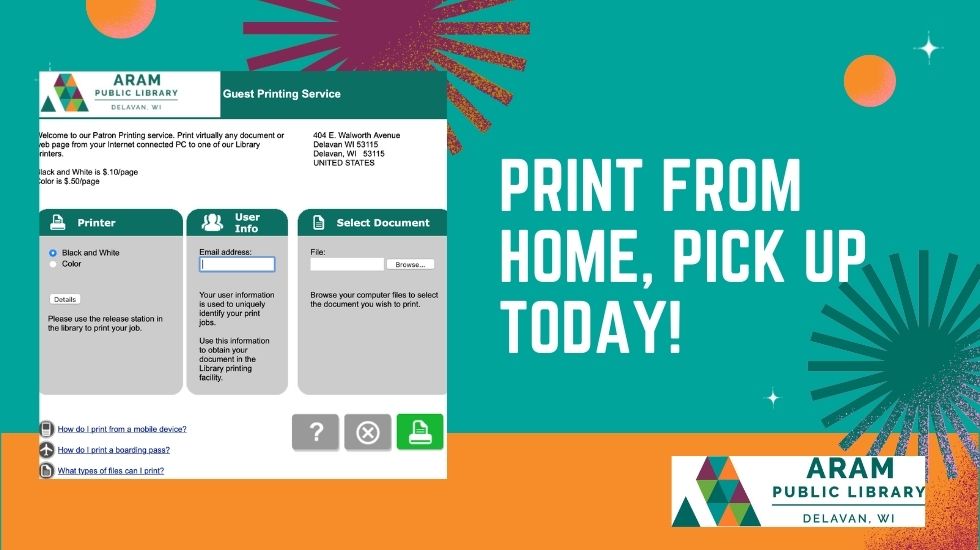 With our latest print system upgrade, you can now send print jobs to the library for same-day pickup.

Simply visit: bit.ly/3EMmWMM
Upload your document(s)
Visit the library and release your print job(s).
B&W prints are 10¢ each
Color prints are 50¢ each

Aram Public Library works to make your day easier.