Edible Holiday Houses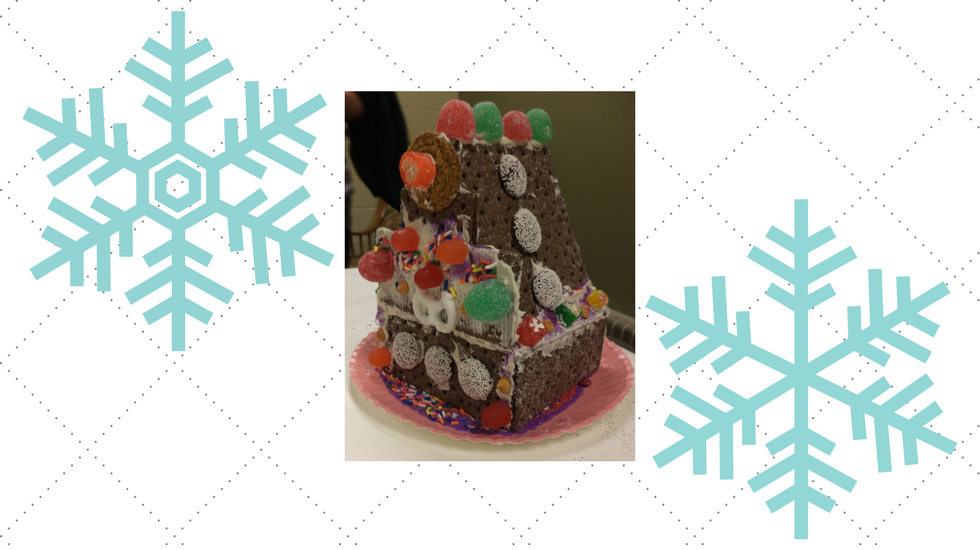 Tuesday, December 12 at 5:30 p.m. or Wednesday, December 13 at 5:30 p.m. Registration is required.
Put your construction skills to the test as you design and decorate a house made entirely out of graham crackers, candy, and frosting! Yum! All materials will be provided. Stop by the Children's Desk or call (262) 728-3111, x117 to sign up for a 45-minute time slot.
Edible Holiday Houses – Martes 12 de diciembre a las 5 p.m. o el
Miércoles 13 de diciembre a las 5 p.m. Es necesario inscribirse.
Ponga a prueba sus habilidades de construcción diseñando y decorando una casa hecha enteramente de ¡galletas, dulces, y glaseado! ¡Yum! Todos los materiales serán provistos. Pase a la mesa de atención para niños o llame al (262) 728-3111, x117 para reservar su espacio de 45 minutos.