Upcoming Events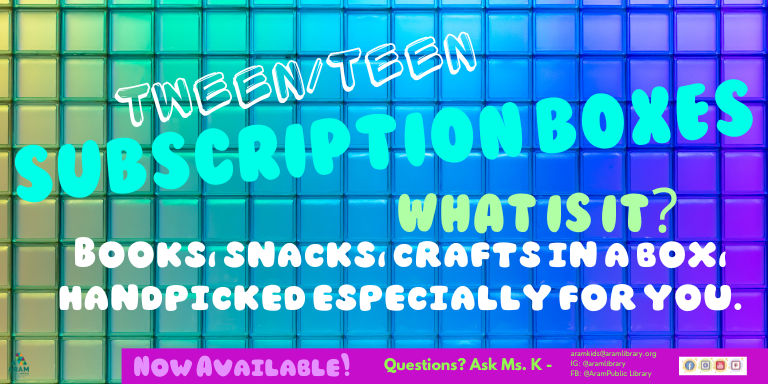 NEW IN 2022: Tween & Teen Subscription Boxes!
Return the books and keep the rest–BONUS POINTS if you think green and let us reuse your box: return it with your comment card & emoji review to get a sweet treat! Use our Google form to register.
Tweens/teens can request up to two boxes a month. Library cards will be needed to participate and can be obtained in person at APL or online here.
*Find descriptions of SRP events on our Facebook page!*
NEW! Virtual Graphic Novel Book Club
Let's talk graphic novels!  Each month, we'll choose a different title to discuss/geek out over/whatever! We'll be meeting via Zoom, the first Thursday of each month at 6pm, so please register to receive your invite!
REGISTER HERE
Please stop by the Adult Desk or call (262) 728-3111, x117 if you'd like a copy of the book held for you.
March 27 @ 2pm – Monday Matinee (family friendly!)
March 28 @ 1pm – Crafternoon
March 30 @ 3pm – Tween/Teen: Melted Crayon Art Jewelry – Register here
March 31 @ 3pm – Printmaking: Monotypes – Register here
April 20 @ 5pm – Tween/Teen: Kawaii Journals
April 25 4-6pm – Recycled Book Crafts (Celebrating National Library Week)
April 27 @ 6pm – Make a Mini Bookcase (Celebrating National Library Week) – Register here
May 1, 8, 15, 22 @4pm – Mellow Mondays
May 11 @ 5:30pm – Menstruation Celebration with Jessica Walz PhD
May 24 @ 1pm – Mini Masterpieces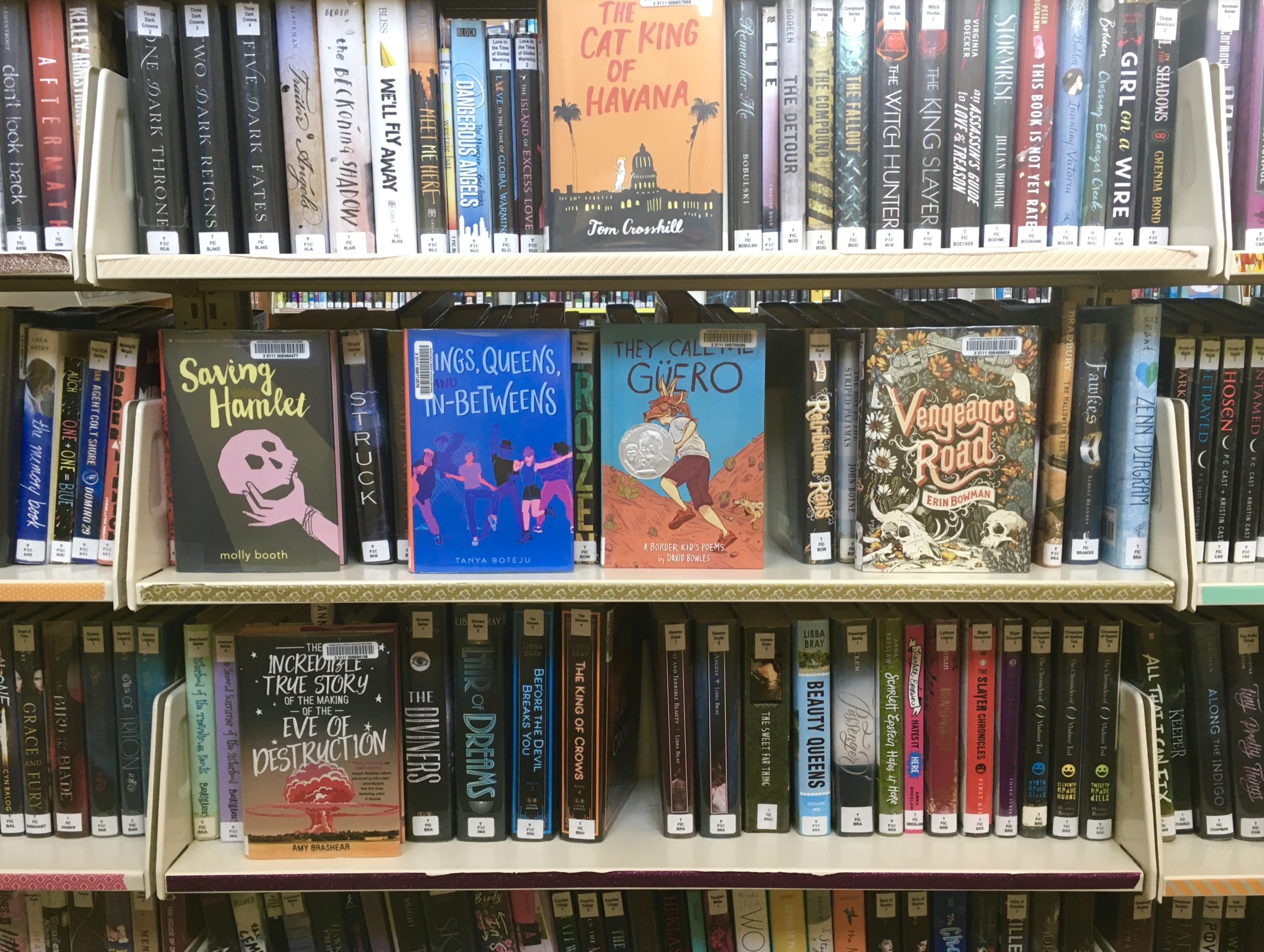 Need books but don't want to talk to anyone? Use the SHARE catalog–all you need is your library card number & PIN. If you need help or a recommendation just drop Ms. Katherine a line (Facebook message works just fine)! OR try reading digitally with these apps, FREE with your APL card.
---
BookMyne available for your devices – Download today!
Need access to your library catalog on the go? Add SirsiDynix's BookMyne app, available both on Google Play and the Apple App Store. You can check availability of items by typing the title or scanning an item UPC, place holds, view best seller lists, manage your library account, and more.
BookMyne está disponible para sus dispositivos – ¡Descárguela hoy mismo!
¿Necesita acceso al catálogo de la biblioteca en donde quiera que esté? Descargue la aplicación SirsiDynix's BookMyne, disponible en Google Play y App Store. Vea la disponibilidad del material escribiendo el título o escaneando el código de barras, reserve material, vea los libros más vendidos, maneje su cuenta de la biblioteca y más.
Interpreters are available for all programs upon request. Please notify the library at least 3 days in advance of the program date.
Volunteer
Looking for volunteer or community service hours?  Why not volunteer at the library!  If you're interested, stop by the Children's Desk for more information and an application.  (Please note, volunteers must be entering the 7th grade or older.)
Homework Help!
NOW Available — Brainfuse offers real-time tutoring for grades K-12 in both English and Spanish.
Staffed with expert tutors, help is available in language arts, science, social studies, and math including an easy-to-use, interactive whiteboard complete with math and science keyboards. Students can also submit English papers for constructive feedback and get help with homework.  Live online help from expert tutors, FREE, all with your Library card.  Need a card? Apply here.
Planning for the Future
LearningExpress College Library – AP, ASVAB, ACT & SAT test prep, career guidance, and more!
LearningExpress Advanced Placement – Full-text journals and magazines for high school students enrolled in various Advanced Placement (AP) and International Baccalaureate (IB) courses.
Driver's Ed
Let Aram Public Library help you get behind the wheel!
Driving-Tests.org
Thanks to a partnership with Driving-Tests.org, Aram Public Library is proud to offer free online test prep for students preparing for their Wisconsin driving tests! Visit our exclusive website, where you can choose from several different permit tests. No library card number or personal information is needed! This resource is also great for anyone looking to brush up on their knowledge of Wisconsin's traffic laws or interested in getting their motorcycle license. A helpful FAQ section addresses questions residents might have about visiting their local DMV.
I Drive Safely
I Drive Safely is an online driver's education and traffic school.  This learning center service is absolutely FREE.  It provides teens with many different informational articles and tips for automobile issues and state-specific laws.  The mission at I Drive Safely is to provide reliable driver's education training for new drivers and to install safe driving habits in teens.  The self-paced courses allow students to complete the courses at their own convenience and from the comfort of their own homes.  Click Wisconsin Safe Driving – Learning Center for more information and to get started.