Delavan's Aram Public Library Announces the Elimination of Fines on Youth Materials!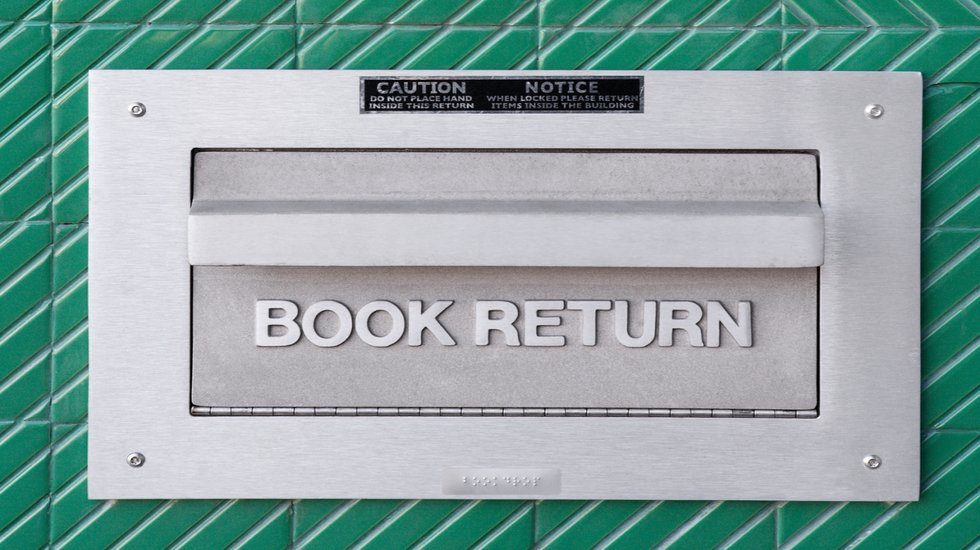 Children's and teen materials checked out at Aram Public Library, will no longer be charged overdue fines. Additionally, fines on children's and teen material already accrued on user's accounts will be erased. Aram Public Library is committed to supporting the educational goals of our community's youth. Creating financial barriers to public library use is counterproductive and goes against the library's mission to encourage more use, not less.
However, "no fines" does not mean "no responsibility". Borrowers will be billed for replacement costs for items that are more than 28 days overdue. Patrons are unable to check out any more materials until the overdue ones are returned. If a patron owes more than $25.00 for an unreturned item for more than 6 weeks, their account is sent to a collection agency, ensuring that the library is acting responsibly with taxpayer dollars.
Borrowers can renew materials by calling the library or logging into their online account to avoid being billed for replacement materials.
Overdue fines are based on the type of material not the age of the borrower. An adult checking out a Dr. Seuss book would not be assessed overdue fines; a James Patterson novel checked out on a child's card will be assessed fines. Materials belonging to other libraries may still have overdue fines assessed.
For those who just don't feel right not paying late fees, Aram Public Library, The Friends of Aram Public Library, and the Delavan Aram Public Library Foundation all gratefully accept donations. Contact the library for more information.
Excelente noticia: los libros y materiales para niños y adolescentes estarán libres de multas!
No se cobrará multas por devolución vencida por libros y materiales para niños y adolescentes retirados de la Biblioteca Pública Aram. Este cambio de política estará vigente por un periodo de prueba de un año. Las multas ya existentes para este tipo de materiales serán borradas de la cuenta del usuario.
"No multas" no significa "Irresponsabilidad". A los usuarios se les facturarán los costos de reemplazo de los materiales con más de 28 días de vencimiento. Los usuarios no podrán retirar más materiales hasta que devuelvan los vencidos. Si un usuario debe más de $25.00 por un material no devuelto por más de 6 semanas, su deuda será enviada a una agencia de recolección de deudas.
Los usuarios pueden renovar los materiales llamando a la biblioteca o ingresando a su cuenta en línea, a fin de evitar que se le facturen los costos de estos materiales.
A un adulto que retire un libro de "Dr. Seuss" no se le aplicará multas si este material está vencido; sin embargo una novela de James Patterson retirada con una tarjeta de un lector niño o adolescente estará sujeta a la aplicación de una multa en caso de vencimiento.
Los materiales que pertenecen a otras bibliotecas podrían tener multas vencidas que deben ser canceladas, ya que no todas las bibliotecas del consorcio tienen esta política.
Luego del periodo de prueba, la junta directiva de la biblioteca evaluará los logros de esta nueva política y determinará si la hace permanente y si la amplía para incluir el no pago de multas para todos los materiales de la biblioteca.